Reserve Bank Governor tears into both sides of Government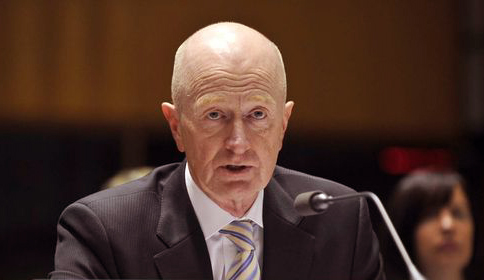 Reserve Bank Governor Glenn Stevens has torn into both sides of the government overnight, claiming that neither side are doing enough to stimulate the fledging economy.
A solid housing sector and solid consumer spending will do little to offset claims that non-mining investment is set plunge, compounding the collapse in mining spending.
Mr Stevens, who took a shot across the government's bow, said the government needs to deliver on infrastructure programmes, not simply talk about it.
Speaking at a function for the Economic Society of Australia in Brisbane, Mr Stevens said, "It would be confidence-enhancing if there was an agreed story about a long-term pipeline of infrastructure projects". "It would boost the finance sector, boost the real economy and improve Australian cities".
What's more, Mr Stevens noted, "the issues are not a financial as funding is cheaply and readily available. The impediments are political".
Ad. Article continues below.
Showing his desperation to get the economy going, Stevens is prepared to cut interest rates again – a move that has surprised some commentators, given the cost of funds is around 2% anyway. With the RBA running out of meaningful levers to pull and without the government making a clear and concerted effort to make the most of good opportunities, the RBA may be forced to act on what seems like frantic measures.
Clearly though, further cuts to the interest rate will spook already concerned retirees and pensioners, eating further into their passive cash returns. Mr Stevens' comments, that borrowing to fund infrastructure that will earn a return "is not the same as borrowing to pay pensions or public servants", will do little to ease the mounting concerns of pensioners.
What do you think? Is the government doing enough to stimulate the economy? Is it time for both side of the political fence to man up and make some game changing decision? Will lowering interest rates again help or hinder?