Research reveals why you're probably happier than your grandkids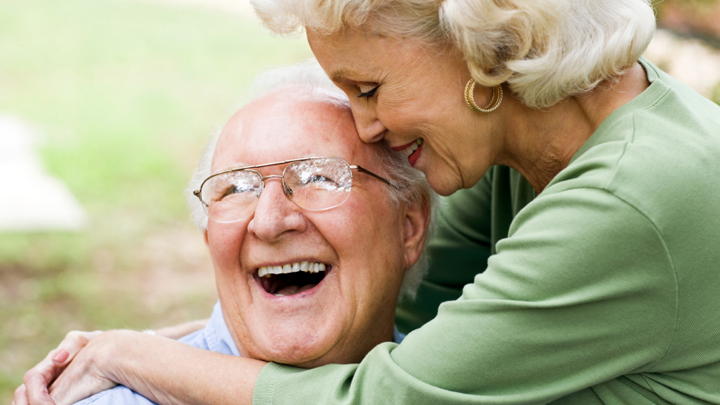 A new study has confirmed what many of us already know – that our generation is actually happier than that of our children and grandchildren.
The national survey by the Australian Psychological Society (APS) revealed that older people 'have their finger on the pulse of wellbeing'.
University of Melbourne Professor Peggy Kern told the Sydney Morning Herald that as people aged, they reported being happier.
"Younger people tend to focus on the feelings, as people get older, they shift more to that deeper sense – and find ways to be content," she said.
"It's thinking beyond just how you feel, beyond just 'do I feel happy' to our relationships. It's kind of like a journey – we can do things to support our wellbeing. Wellbeing doesn't just happen. There's value in taking care of our physical health and exercising, there's value in taking care of our mental health, too. "
Ad. Article continues below.
So, why are you as an older person happier than someone younger such as your grandkids?
Well, according the APS survey the number one thing affecting our wellbeing is our relationship with others.
As you may have expected, Kern said older Australians reported higher levels of wellbeing because they tended to value their relationships outside of technology more than their relationships online.
"The younger generation is connected to TV and social media," she said.
"For the older generation, TV didn't exist."
Ad. Article continues below.
The survey also points to technology giving us misguided messages of what will make us happy.
In fact, it revealed people who focus on success and value material things had less wellbeing than others.
"Society is always telling us that those who have are happy – it becomes this eternal pursuit – we're socialised into this," Kern said.
"Advertisers are great at capturing the psychology that keeps us in pursuit … of a moving boundary."
What do you think? Are older people generally happier than younger people?