Report reveals shocking details of Donald Trump's tax records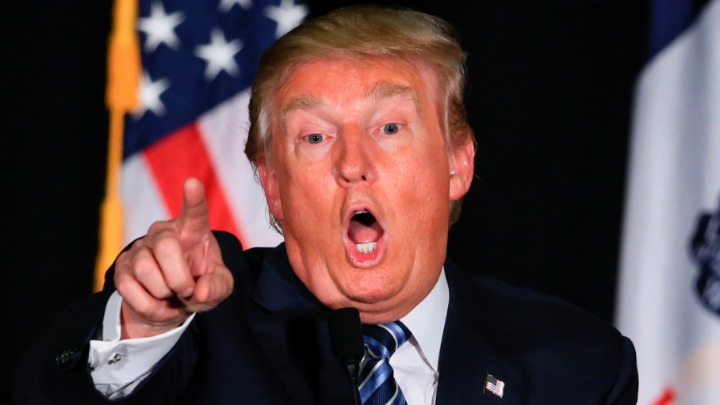 The sensitive issue surrounding Donald Trump's tax records that has hounded him throughout his election campaign has had a new twist. US Presidential nominees customarily release their records in the interest of transparency.
However, according to a US media report, Republican presidential nominee Donald Trump declared a $US916 million loss on his 1995 income tax returns, and the large tax deduction may have allowed him to avoid paying federal income taxes for up to 18 years, according to a US media report.
Mr Trump has declined to release his tax records, unlike previous presidential nominees in modern history, and has said his taxes were under a federal audit.
Experts have said he could still release them publicly if he wished.
The Times said it had obtained Mr Trump's 1995 tax records and that they showed he received the large tax benefits from financial deals that went bad in the early 1990s.
Ad. Article continues below.
Mr Trump's previously undisclosed 1995 tax records show "the extraordinary tax benefits" that he "derived from the financial wreckage he left behind in the early 1990s through mismanagement of three Atlantic City casinos, his ill-fated foray into the airline business and his ill-timed purchase of the Plaza Hotel in Manhattan," The Times reported.
While Trump's taxable income in the following years is unknown, "a US$916 million loss in 1995 would have been large enough to wipe out more than $50 million a year in taxable income over 18 years," the report said.
The newspaper said tax experts it hired to analyse Mr Trump's records said tax rules, which are especially advantageous to wealthy filers, would have let Mr Trump use his $US916 million loss to cancel out an equivalent amount of taxable income over an 18-year period.
The Trump campaign, in a statement responding to The New York Times report, said the tax document was obtained illegally and that the publication was operating as an extension of the presidential campaign of Democratic rival Hillary Clinton.
"Mr Trump is a highly-skilled businessman who has a fiduciary responsibility to his business, his family and his employees to pay no more tax than legally required," the statement said.
"That being said, Mr Trump has paid hundreds of millions of dollars in property taxes, sales and excise taxes, real estate taxes, city taxes, state taxes, employee taxes and federal taxes," it added, giving no specifics.
Do you think it is okay for a presidential nominee to not be transparent about their dealings?