Remembrance Day still as important as ever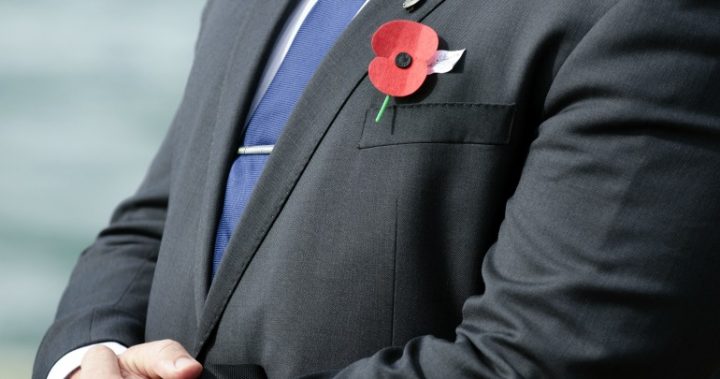 Chance are you will pause at 11am on November 11 to mark Remembrance Day commemorations for those who lost their lives in war.
Unlike ANZAC Day, which is a national day of remembrance of the tragedy at Gallipoli, Remembrance Day is commemorated worldwide for all those who died in war but it also was a way of signifying that the war was over.
In Australia, more than 102,000 servicemen and women have been killed in the many conflicts the country has been involved in since before Federation, and the Returned Services League (RSL) is urging everyone to honour that sacrifice.
RSL Queensland state president Stewart Cameron says Remembrance Day is "as relevant today as it ever has been".
The two minute's silence was first proposed by two men — a South African by the name of Sir Percy Fitzpatrick, and an Australian soldier and journalist named Edwards Honey. In fact, in 1919 Honey wrote a letter to the London Evening News pleading for "Five silent minutes, of national remembrance, in the home, in the street, anywhere indeed where men and women chance to be."
Ad. Article continues below.
The advance of social technologies have aided in ensuring this tradition continues.
It is said that on Remembrance Day the hashtag #LestWeForget will be shared millions of times on Facebook and Twitter, while an influx of images of poppies will be blooming on social trends.
"The loss of ADF personnel in Iraq and Afghanistan is still painfully felt and today in Syria our servicemen and women are risking their own lives in the cause of freedom," Cameron told 9 News.
The Remembrance Day national ceremony at the Australian War Memorial in Canberra includes formal wreathlaying and is to be attended by high-level dignitaries, diplomats and students from across Australia.
This year marks the 98th anniversary of the Armistace, which ended World War I.
Where will you be marking Remembrance Day? Have you or has a loved one been involved in wartime activities or armed conflicts for their country? Share your stories with us.