Remember your daughter's wedding day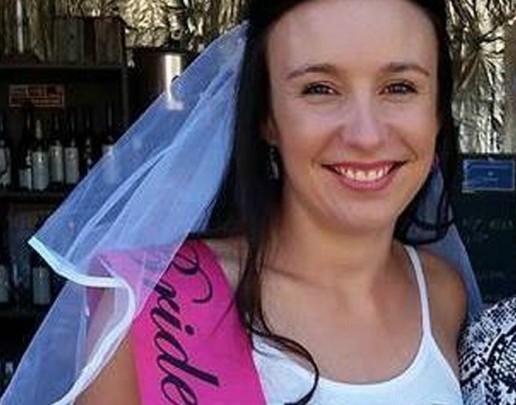 Remember the day your daughter got married? The smile, the tears, the happiness and the heartbreak as you saw her walk down the aisle to her beloved. That is what Stephanie Scott should have been doing this morning.
This afternoon she should have been enjoying her first dance with her husband, Aaron Woolley with her head on his shoulder, perhaps contemplating her wedding night and honeymoon.
Instead of this, the town of Leeton will come together for a picnic to remember her and support each other through their loss.
Stephanie is the 30th woman in Australia to be murdered by a someine they knew this year. Many of them have been murdered by a man they have known prior and only three by another woman.  But what is our country doing about it? Are we even noticing this trending upswing in violence against women that is behind a terrible death toll?
It will be in many people's minds all day the fact that Stephanie was found burned in bushland on what should have been her wedding day. But for us the thought will be short lived. Her family will never forget the agony nit even a little bit. Surely the public and private disaster of her death can help us place a spotlight on the growing horror of violence against women.
Ad. Article continues below.
Never before can I remember such a large number of violent crimes against women in our country. All the while police statistics are showing no growth in crime overall. Are we just becoming more violent or is the media just focussing more on dramatic crime. Clearly it is about time someone shone a light on the issue so women like Stephanie don't lose their happily ever after just before it begins.
Rosie Batty fights against family violence, the Morcombes have stood up powerfully to fight against stranger danger.  It is too raw for Stephanie Scott's family now, but we can only hope that our country stands up against violence to women before 30 women becomes 50, a horrifying thought.
Stephanie Scott's sister was going to give her speech this afternoon at the wedding, instead she has handed it on to the media.