Records reveal how much Malcolm Turnbull spent in first six months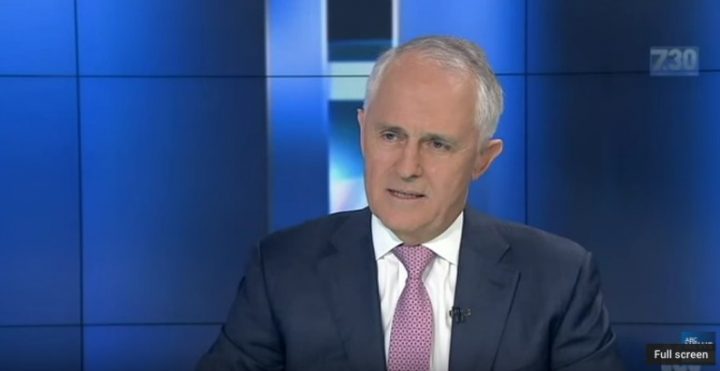 Documents released under the freedom of information act have shown just how much Prime Minister Malcolm Turnbull spent in his first six months on the job, with records showing hundreds of thousands were spent on lavish parties and gourmet food.
The total bill comes to a whopping $198,500, with a swanky Christmas party in Canberra, a New Year's Eve party on the lawns of Kirribilli House, and a garden party in Sydney all racking up big bills, reports Fairfax.
At the NYE party at Kirribilli House, for more than 180 of Mr Turnbull and wife Lucy's closest friends, guests enjoyed champagne and Australian rock oysters on behalf of Australian taxpayers while enjoying a premium view of the evening's fireworks.
A number of MPs, government ministers and public servants attended the event along with the Turnbulls' other friends.
Records show the menu also included cooked king prawns, teriyaki beef rolls, tuna sashimi, octopus balls, soba noodle salad, baby lamb cutlets, smoked salmon and grilled haloumi.
Ad. Article continues below.
Guests sipped on vintage and non-vintage sparkling wine, Margaret River semillon sauvignon blanc, Barossa Valley shiraz, chardonnay from the Hunter Valley, imported beers and sparkling mineral water.
While it sounds luxurious, the bill for the party was $4811.70 – well below the cost of Mr Turnbull's official Canberra Christmas reception, which came in at more than $30,000.
Other parties racked up similar bills due to extensive canape menus and premium alcohol on offer.
Of cause, it's not the first time taxpayers have been left angry after finding out how much pollies splashed on fancy events or transport.
A review was held into politicians allowances earlier this year, but little seems to have changed.
Despite the uproar though, it seems politicians aren't willing to reign in their spending all that much.
Do you think pollies should have their allowances slashed? How much should they be given per year?