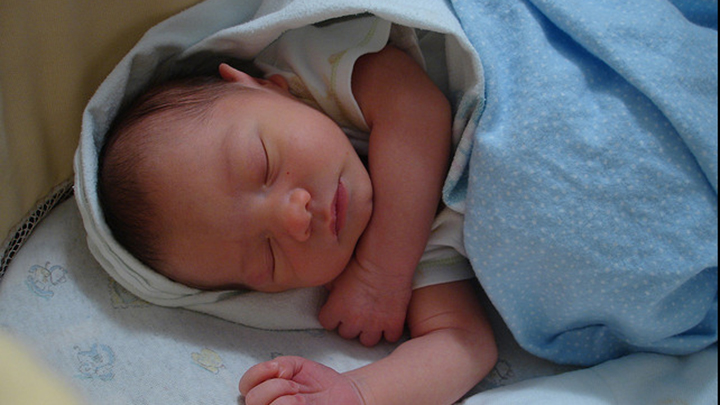 The Love Child series on Channel Nine, which focuses on the lives of those affected by forced adoptions in Australia in the 1960s has struck an overwhelming response with our Starts at Sixty Community.
When we asked last week if you are watching the series we received hundreds of comments across Australia. Many are enjoying the series and told us that it is wonderfully written and incredibly true to life with clothes, music and issues that conjure up so many memories of the time.
Many are also are finding it difficult to watch because it is so true to life. There are those of you who have lived it. Mothers who were forced to give up their babies, children who have grown up with adopted parents, nurses and support staff who worked in these environments, as well as family members who supported loved ones through it.
Some of these brave people have spoken to us to share their stories. They have told us that in telling their story it has helped a little bit more on their road to recovery. There are so many stories, which we intend to cover over the coming weeks. Some of these are incredibly touching and some show incredible strength. We are privileged to share these real stores from this difficult time.
Ad. Article continues below.
Katrina*
When I first started watching Love Child it has caused all kinds of emotions to come up because I have kept them hidden for so many years. The first episode was very harrowing to watch and have now been seeing a counsellor. They have encouraged me to tell my story to help my recovery…
The funny thing is about the show is that it has evoked such vivid memories, Russell Morris and the songs, protesting against Vietnam it even brings back smells of the era.
When I was 16 I was raped. I can't actually remember the incident and have blocked the pain out of my mind.
Then seven months later I went and saw a doctor because I was not getting my periods and found out I was pregnant.  I just remember mum saying "what are we going to do". I was sent me away to live with my aunt and uncle. We lived in a close community and mum was ashamed.
Ad. Article continues below.
When the time came to have the baby my Aunt and Uncle took me to the hospital. Mum came too and just stood beside me and just looked at me. I recall when the baby was delivered the nurse put her hand over my eyes so I could not see my baby and said, "it is better not to look dear". I was sent home two days later.
Twelve years on I tried to find my child, but found nothing. Then I tried again when she would have been fifteen. I was lucky to go through Jigsaw, which is an agency that helps find adopted children in Hobart, and had a particularly wonderful woman who helped me.  I wrote a letter to my daughter's adopted mother and received a message back that my daughter wanted to meet me. So on her 15th birthday we met and had high tea.
It was an incredibly emotional day and had so many presents to give her from over the years. For 15 years, every year I went through hell for her birthday. I didn't know if she was alive, or in a happy and stable home, or what had happened to her, and I didn't know if she was a boy or a girl.
Today, it is wonderful. We have remained close and my daughter calls me mum and I am a grandmother to her son. I am sick of being a victim and refuse to be so anymore. I am so happy that my daughter is now part of my life and I am a big part of hers, as well as my grandson's. It has been a rocky journey to get here but so blessed and I am working every day to get stronger and stronger.
Ad. Article continues below.
Caroline
I was actually a love child baby. I found out when I was 11 that I was adopted. Then when I was around 35 I thought I would like to find out who my parents were. I was interested to find out who she was, let her know I was okay, that I had a wonderful upbringing and great opportunities in life.
I found my mother and discovered that she had had four other children after me. They had a very different upbringing and were not as fortunate. I never called my birth mother, mum and did not have any real feelings for her. When I found her she was in her 60s and more of an old lady and we did not have any real connection.
I was lucky to have a really good relationship with my adopted parents. I was brought up well and had a much better life than my natural mother's children did. My birth mother had a hard life and ended up being an alcoholic, smoked too much and died of emphysema. I know that some adoptions don't work out but I feel very fortunate to have been adopted into a good home.
Ad. Article continues below.
Peter
I was born in 1948 in those days it was a definite no-no to have a baby out of wedlock. I was told I was adopted when I was around six and remember all the neighbourhood kids giving me grief about it.
I found my mother in 1999 as I always told my adopted parents I would never get serious about it while they were still alive out of respect for them. When they passed they had a safety deposit box for me with all the adoption papers.
To start my search I went through Vanish (Victorian adoption agency) I had my mothers name and just started searching. I finally found an address and was told by the agency to write a letter first. I didn't and called. On the phone I said my birthdate and asked if it meant anything and we both broke down. After that I called ever Saturday night for a couple of months. Then finally we decided to meet.
Ad. Article continues below.
A kind neighbour who had heard the story bought her a plane ticket to Sydney to meet me. We kept chatting every Saturday night then met up again a couple of years later when she spent Christmas with us. I found out my mother actually ended up marrying my father after all. She had a daughter and two sons but she never told them I existed.
Unfortunately, as things go I said something I shouldn't have and my mum and I stopped talking. After we went our separate ways and never got the chance to say sorry. She passed away a couple of years later. I am sure that she knows that I am sorry and really feel for the heartache she must of felt.
These are just some of the many stories that our community has shared with us over the past week. We will be sharing more of these with you as the series continues.
Do you have a love child story too?