Readers revolt after man complains about wife in paper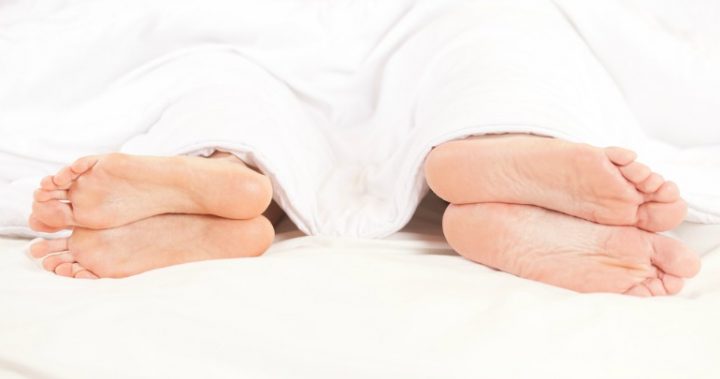 Mismatched libidos. It's an issue that comes up in relationships at all ages, but perhaps more often as we get older and health conditions interfere with our sexual appetite.
An anonymous letter published by The Guardian, though, lays bare the damage it can do to a relationship. A man, 69, writes to psychotherapist Pamela Stephenson Connolly (yep, she's also Billy's wife) that his 61-year-old wife suffers from a lower sex drive than hime and is "continually making excuses as to why it is not a good time to be intimate".
"She had breast cancer six years ago and this precludes her taking medication that may help," he asks, raising the possibility that he consider taking on a "discreet lover".
Stephenson Connolly suggests that the man consider changing his love-making style to reflect the fact that his wife's body image and even physical abilities may have been changed by her breast cancer.
"Allow her to be in control for a while and encourage her to ask very specifically for what she needs," she advises.
Ad. Article continues below.
Readers, however, were mostly far less subtle in their message to the husband, admonishing him for being insensitive to his wife's feelings after the trauma of cancer, and intimating that perhaps his love-making skills weren't all that great to start with.
"Cancer is no small matter [yet] it's mentioned here as if it's nothing but an inconvenience," one reader comments, while another notes that, "He doesn't express a shred of empathy or love for her on his letter. He only speaks of her 'making excuses', medicating her, or taking a lover behind her back".
"I can easily see why your wife does not want a sexual relationship at this time and if you can't, frankly you are selfish and uncaring," yet another reader writes.
A good number pointed out that suffering only a 'diminishing" sex drive at 61 meant that the man had done better than many in keeping his love life alive.
There are a few, however, with some sympathy for the sex-started 69-year-old.
"If she refuses to have sex, she should liberate you to find a lover or pay for sex," one says. "There are two sides to the coin. A man has needs as well. In todays world of gender equality why should a woman's needs come first?" another asks.
What's your view – should the husband be more understanding of his wife's illness or should he take a lover? Is a lower libido just a natural part of getting older?