Read the Pope's heartwarming words for over 60s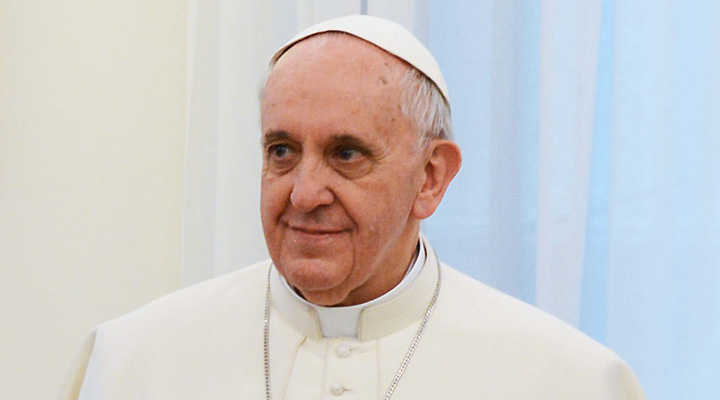 He's known for his words of wisdom and Pope Francis' most recent speech about the older population is no exception. He addressed the US Congress and spoke passionately about what over 60s have to offer the world.
When the Pope speaks, people listen, so here's hoping his words will resonate with world leaders, and not only because he is an over 60 himself, but because he truly believes in the abilities of all that society has pushed aside.
"I would … like to enter into dialogue with the many elderly persons who are a storehouse of wisdom forged by experience, and who seek in many ways, especially through volunteer work, to share their stories and their insights," he said, reports Huffington Post.
"I know that many of them are retired, but still active; they keep working to build up this land."
He urged young people to avoid being led astray by "facile proposals" and spoke of how they could face difficult situations as the result of immaturity on the part of adults.
Ad. Article continues below.
"I wish to dialogue with all of you, and I would like to do so through the historical memory of your people," the Pope said.
It's not the first time Pope Francis has spoken out about the need for young people to respect and revere their elders.
Back in March he warned it was "easy to put our consciences to sleep' and not visit parents for months at a time".
He said seeing the elderly only as a burden was "ugly" and "a sin".
He also warned that if younger people do not treat the elderly well that  "we won't be treated well either" when the time comes.
Ad. Article continues below.
"The biblical commandment that requires us to honor our parents, understood broadly, reminds us of the honor we must show to all elderly people," the Pope said.
He called on palliative care operators to maintain this respect and to remember "it is this capacity for service to the life and dignity of the sick, even when they are old, that is the measure of the true progress of medicine, and of all society".
"We, older people, can remind ambitious young people that a life without love is barren. We can tell fearful young people that worrying about the future can be overcome. We can teach young people who are in love with themselves too much that there is more joy in giving than receiving," he earlier this year in St Peter's Square, reports the Catholic Herald.
What do you think? Do young people today respect their elders and are they prepared to listen and learn from them?