Ray Martin wants to change the flag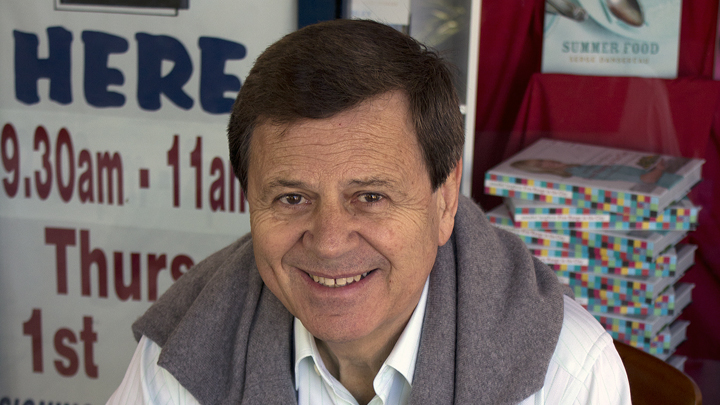 Ray Martin has penned an op ed for News.com.au this morning and has made the controversial call to change the Australian flag.
A symbol of our nation has been worn, flown and presented for many, many years and although it's come under controversy for its omission of our Aboriginal heritage, it's a flag we love.
In his opinion piece, Ray Martin said that "the mythology — and rampant misinformation — about Australians "dying under the flag" boggles the mind. It's just not true".
He said that the blue flag was not our own until April 14, 1954 and was not a common sighting at Gallipoli or any other war.
He points out several other occasions where we didn't fly our current flag, and goes on to say that it was the winner of a cigarette promotion campaign in 1901.
He then says, "What about every state flag — every one a relic from our colonial past, every one sporting the Union Jack in pride of place, in the top left hand corner? How many of our soldiers died fighting under those state flags? None".
Ray questions why those state flags are untouchable and that we are "cling[ing] to the apron strings of England 114 years after Federation".
Apparently New Zealand have "decided it's time to grow up" and become independent because they're tired of being mistaken for Australia in the sporting world.
Ad. Article continues below.
He finishes by pointing out that Tony Abbott stood behind a Federation Star at the G20 and not the Union Jack, signalling that we do subconsciously want to separate ourselves from our flag.
So, what do you think of Ray Martin's thoughts? Is he right? Should we change the flag? Or is it fine the way it is? Tell us below.