Rafael Nadal stops match to help find little girl lost in crowd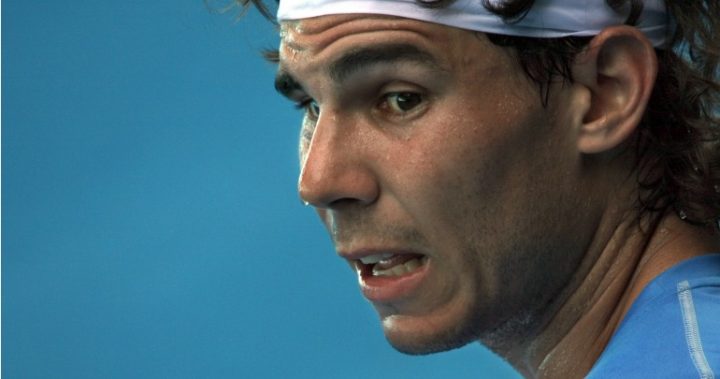 You've got to hand it to Rafael Nadal… One of the fiercest competitors in the sport of tennis, it's hard to believe anything could throw him off his game. That is unless you've lost your child in a crowd at one of his matches.
The Spanish ace showed just how much of a soft-hearted guy he is when he halted the exhibition match he was playing with young tennis star Simon Solbas in Mallorca because of an outcry in the crowd.
Diverting his attention away from opponents John McEnroe and Carlos Moya, Rafa quickly rushed around the arena looking for the child, who was lost among a crowd of around 7,000 onlookers while the child's mother cried out and shouted near security.
Anyone who has ever lost a child in a crowd knows how frantic those first few moments are.
Ad. Article continues below.
As you can see, it wasn't long before the little girl lost was found… She popped up in the crowd and was guided by tennis fans towards her mother where the two embraced and cried.
Rafa got back to the tennis at-hand and with Solbas went on to beat McEnroe and Moya 3-6, 6-3, 10-8.
Do you know what it's like to lose a child in a public environment? What did you think of Rafael Nadal's gesture?