Rafael Nadal in Wimbledon shock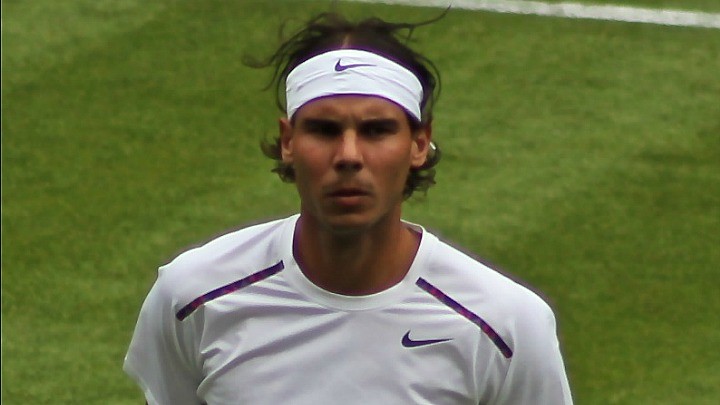 In shock news at the Wimbledon tennis tournament overnight two-time champion Rafael Nadal has been knocked out in the second round by a qualifier.
Dustin Brown, a 30-year old 'journeyman' player from Germany, and the 102-ranked player in the world, has beaten Nadal in four sets, 7-5 3-6 6-4 6-4.
This continues a horror run at Wimbledon for Nadal, who in the last four years at Wimbledon has lost in the second, first, fourth and second rounds. On all four occasions he was beaten by a player outside the top 100 rankings.
Nadal and Brown have only played twice, and surprisingly Brown has won on both occasions, and both times on a grass court.
"You have to play your A game against him," Brown told BBC Sport.
Ad. Article continues below.
"I am fortunate I played him twice on grass, which is my favourite surface – I wouldn't want to play him anywhere else.
"My game makes him not play his game. He doesn't get in a rhythm".
Nadal is now openly hinting that he doesn't have the game anymore to win at Wimbledon, while at the same time he is happy with his record there.
"I going to keep working on getting back to that level, but, if I don't make that happen, I played five times here on the last day and had the trophy back home two times. It is not bad," he said.
It has been a tough last week for Brown. He only gained entry into Wimbledon by playing the qualifying tournament at Roehampton. He played three matches there, needed four sets to win in his first round, and then played five sets of doubles on Wednesday.
Ad. Article continues below.
Nadal saved two match points, but could not hold off the big finishing Brown, who finished the match with an ace.
Brown is originally from Jamaica, switching nationality to German in 2010. His next match will be against 22nd seed Viktor Troicki in the last 32 on Saturday.
Do you think Nadal has it in him to win a big tournament again? Do you think he can retire proudly with his 14 wins in the majors?
Image credit: Su–May