UPDATE on racist attack on Michelle Obama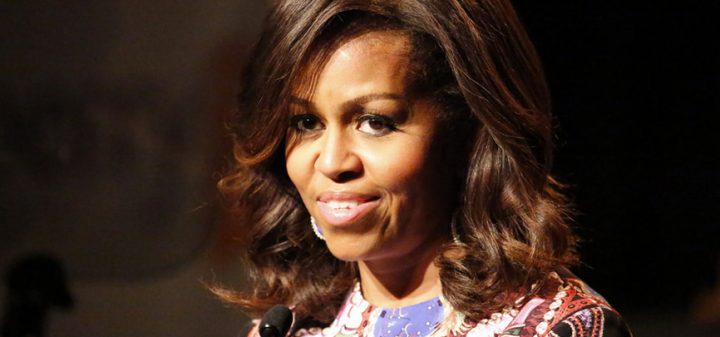 As the fallout from last week's US Presidential Election continues there have been, more racial attacks reported on daily. This is even despite President-Elect Donald Trump telling his supporters and other offenders to "Stop it" while being interviewed on the US edition of 60 Minutes.
Ad. Article continues below.
The latest attack was perpetrated online and was directed at First Lady Michelle Obama. A West Virginian business leader was more than happy with the election results and recently took to Facebook to share her excitement. Her excitement wasn't so much in the change of power but the change in First Lady. Pamela Ramsey Taylor, a director of Clay County Development Corporation, posted on Facebook, "It will be refreshing to have a classy, beautiful, dignified First Lady in the White House. I'm tired of seeing an ape in heels."
Clay Mayor Beverly Whaling appeared to endorse the statement by posting "Just made my day Pam" on the original post. Both the posts and the women's Facebooks have been removed at this stage.
There was growing pressure on both women to resign from their posts after posting what many called "disgusting racism". A local television news has recently reported that Ms Taylor who was responsible for the original post has been removed from her position with the Clay County Development Corporation. The Mayor of Clay did offer a statement saying, "I would like to apologise for any unintentional harm caused by my comment."
"My comment was not intended to be racist at all. I was referring to my day being made for the change in the White House! I am truly sorry for any hard feeling this may have caused! Those who know me, know that I am not in any way racist! Again, I would like to apologise for this getting out of hand!"
As the petition to have her Ms Whaling removed from her position as Mayor continues to grow, it's not known if she will resign from her position over her part in the scandal.