Racism was a commonplace event in my youth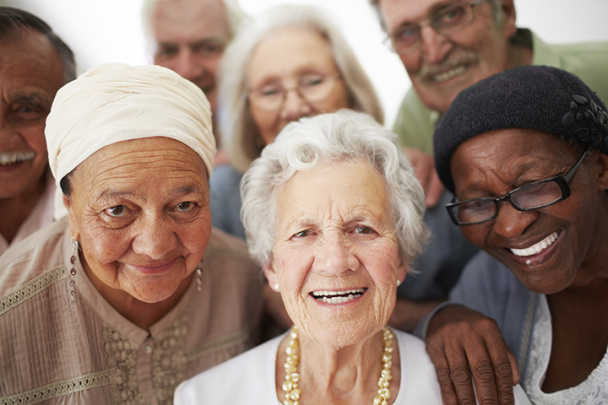 When I see extreme racism in the media it takes me back, to not that long ago, to a time when racism in Australia was seemingly OK. And I am proud of the journey we have made as a country. When you stop and look at it, we have made a fairly significant cultural shift from a nation where the white people (massive generalisation I know) thought they were better than those with coloured skin, and displayed it through verbal bullying, to a nation where this week we have widely condemned the white person who made someone with coloured skin feel bad. Boy am I proud of us as a country.
For several years of my childhood I lived with an obnoxiously racist ex-stepfather, perhaps the worst person I have ever seen at it.   Amongst his cohort it was rather commonplace to call aboriginal people "boongs" or "abos" and "coons".   Back in the 80s, he would be the kind of person to throw abuse out the window of a car, or pick a fight with someone based on their skin colour. He called Asians "slant eyes" and "slopes" and other embarrassingly derogatory tales as did the others around him when they gathered for drinks on a weekend.
Sadly, there was I fear, a whole legion of people who thought it was OK to discriminate back then.   In contrast, by the time I got to university, in the early nineties I chose to become part of a club that rallied for "multiculturalism". It was a foreign word to people like my stepfather but I suspect that is why I sought it out.
In my first jobs I saw the same thing… white male racists imposing white masculine culture. Oh how the world has changed. Now we look at these people as undesirable imbecils, well, the feedback on our articles about the 17 year old yobbo on the train in Brisbane tells us this anyway.
Ad. Article continues below.
It is certainly pleasing to see that the Racial Discrimination Act 1975 is doing its job to guarantee that no-one will be disadvantaged on the basis of race.
Growing up with racism in my own childhood home was confronting. I had a Japanese best friend at school who I was too scared to invite over in case my (ex) stepfather judged her and offended her and apart from that I had very little interaction with those from other races while I lived in that home. But living with that made me, and I suspect many of us, what we are today… a multicultural and multiracial society with a peer respect for the people around us.
We broke racism down in bite sized chunks as a country over a very long period of time to make these changes, and frankly, to me it looks like we are gradually being rewarded for our efforts. This week… we shot down the fool that mistreated someone racially!
In reflection, at times our country has tried to go backwards, to re-adopt racism as a cultural way, only to wake up weeks or months, even years later and shake it all off.
There has been some significant milestones in our multicultural awareness. Pauline Hanson's rise on a populist, conservative and anti-multiculturalism platform in the late nineties epitomised where we came from as a country. She was anti-asian, anti-aboriginal, and anti-multicultural. She lobbied to shut ATSIC and cut aboriginal support programs. And the even scarier thing was, she attracted nearly one-quarter of the vote in the 1998 Queensland state election and won 11 of 89 seats in the Legislative Assembly of Queensland.
Ad. Article continues below.
Some of her most memorable quotes resemble the enigma that Jacqui Lambie is creating for herself, and yet, unlike Lambie she had so many followers.
"My fear is that if we keep going the way that we're going … the yellow race will rule the world, because they have a different culture. A different way of life." (Bulletin, October 22, 1996)
"I believe we are in danger of being swamped by Asians … They have their own culture and religion, form ghettos and do not assimilate." (Parliament, September 10, 1996)
I'm not sure what changed things for our country… Maybe it was the enigmas of people like Yothu Yindi, Cathy Freeman and Christina Anu that broke down the aboriginal stereotypes in the early 2000s.
Or maybe it was tragic moments like the Cronulla Riots in 2000 that woke us up as a country to how hostile racism can be and how things had to change.
Ad. Article continues below.
Then there was a waterfall of change. Suddenly, ten years later we were watching Kevin Rudd finally apologise to Indigenous Australia a moment that marked a massive milestone. We've taught Japanese in schools since I was young, and today, Tony Abbott will advocate that all Education Curriculum for school children must include Asian education.
The beauty of it all today is that today's kids don't know how racist our country used to me. My kids don't see colour as anything more than a physical difference.
But the memories of racism don't go away… they just dull. And every now and then I am brought back to the eighties and nineties when someone uses one of those horrible derogatory terms. I'm glad it is few and far between these days.
Do you remember racism as commonplace in your youth?  Have you seen it wane drastically in your world also?