Race-goers dress to impress in weird and wonderful outfits at Cheltenham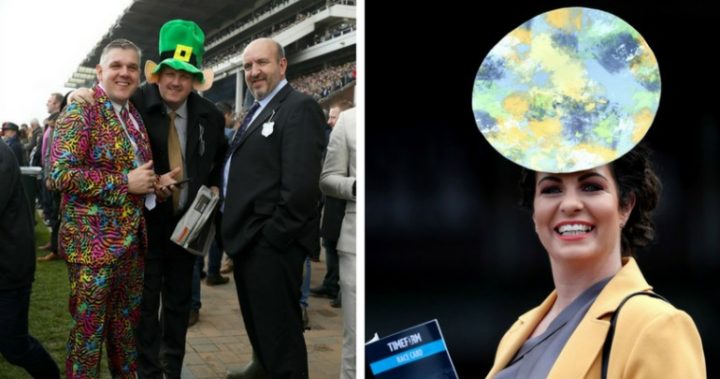 Every year, the Cheltenham Races bring out weird and wonderful outfits as guests dress to impress for the celebrations – and day one of the 2018 event has not disappointed.
Braving the bitterly cold weather, revellers wrapped up in glamorous coats and boots, while others went all out and stripped down to skimpier outfits as they watched the British horse racing in Gloucester – kick-starting the spring season in style.
While many of the women showed off incredible hats, a few of the men gave them competition as they shone out in multi-coloured suits, and tartan outfits.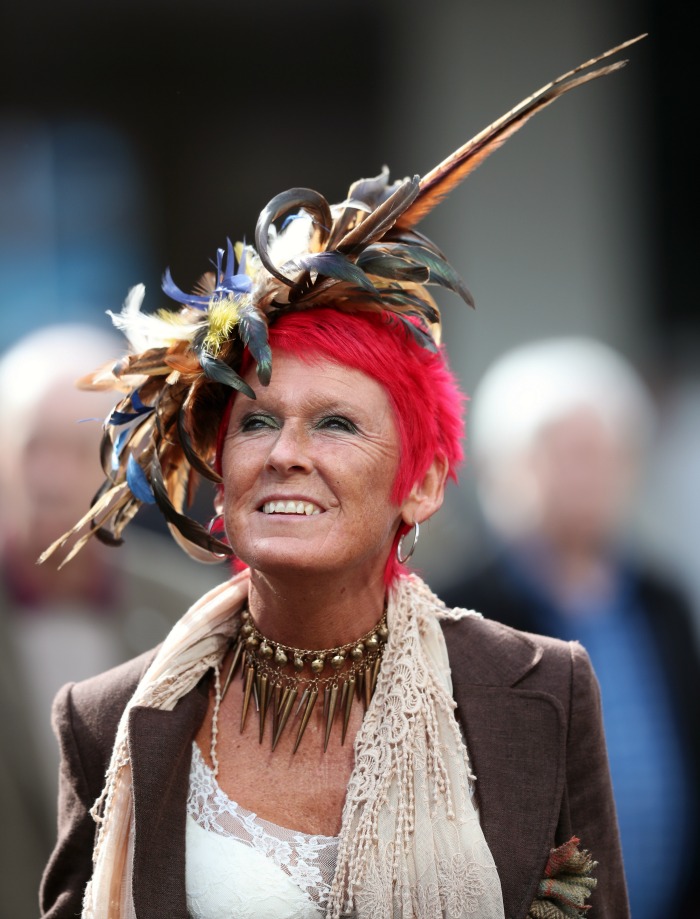 There was strong competition for the best hat on the first day, with one lady showing off a hint of her bright red hair under a multi-coloured feather ensemble, closely resembling a full bird. Taking inspiration from country style, she wore a brown jacket and scarf, and looked completely at ease as she watched the races.
Ad. Article continues below.
Another guest posed for photos with a giant circular piece of headwear on display. The blue and yellow decoration made it stand right out from her fellow guests, and she matched it up with a yellow jacket as she read from a brochure.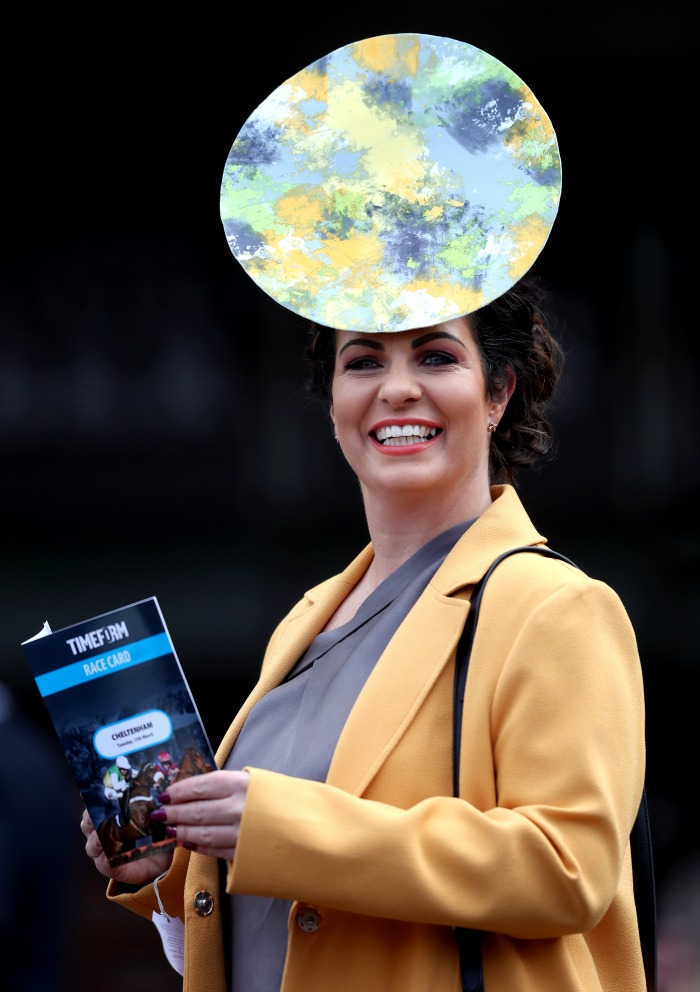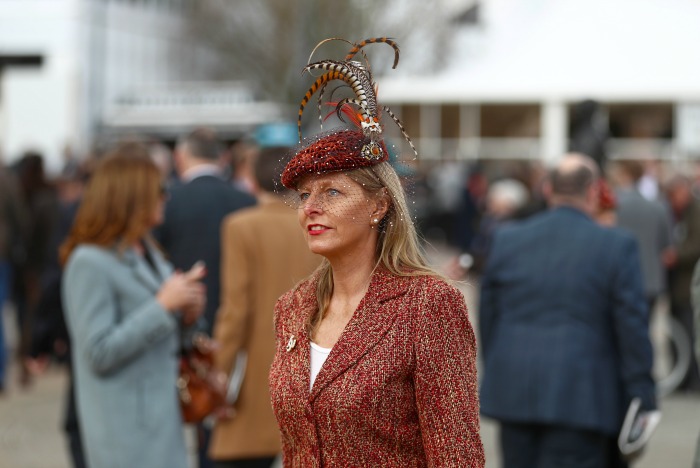 Elsewhere, one woman opted for a netted veil across her face, falling from a red beret-style hat with huge feathers pointing up in a sort of bouquet. Proving she's a master at co-ordination too, she added a tweed red jacket and white top, with a classy brooch on one side.
Ad. Article continues below.
Not everyone remained so glamorous and sophisticated for long, as partygoers were seen letting their hair down with drinks and food on offer throughout the grounds. One group posed for a fun photo together, with some of them holding up horse puppets as they showed off their outfits.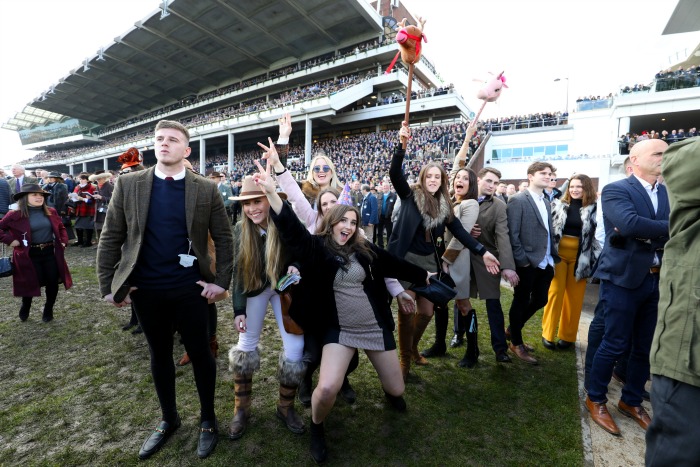 Ad. Article continues below.
But prizes for most vibrant outfit had to go to one man, who arrived in a multi-coloured suit and bright yellow shoes – truly taking the opportunity to get into the spirit of things. Another man chose a bright red tartan outfit, and more opted for anything from Irish hats to full-blown fancy dress.
Others went for a classic, smart look in suits and ties, as all the stands were filled to the rafters with friends, families and supporters.
The first day, named Champion Day, kicks off the four-day extravaganza, ending with the Gold Cup on Friday.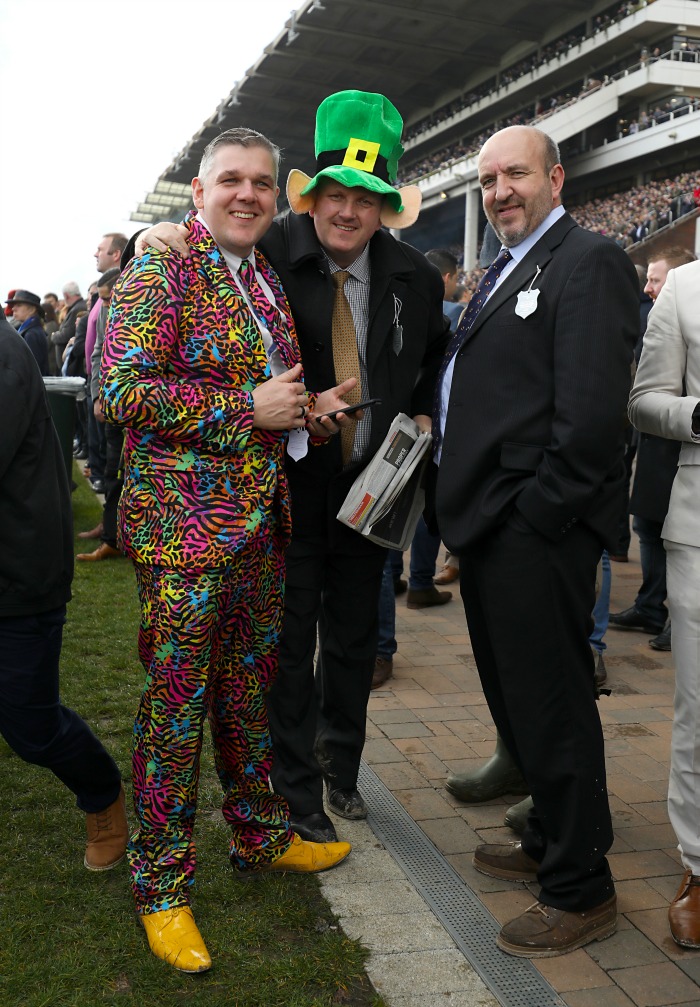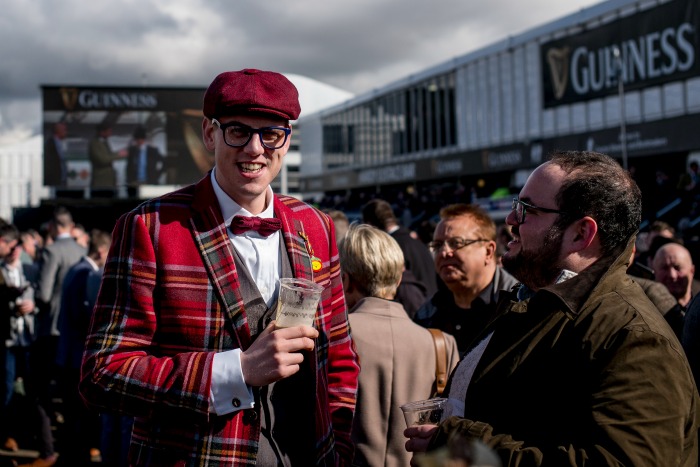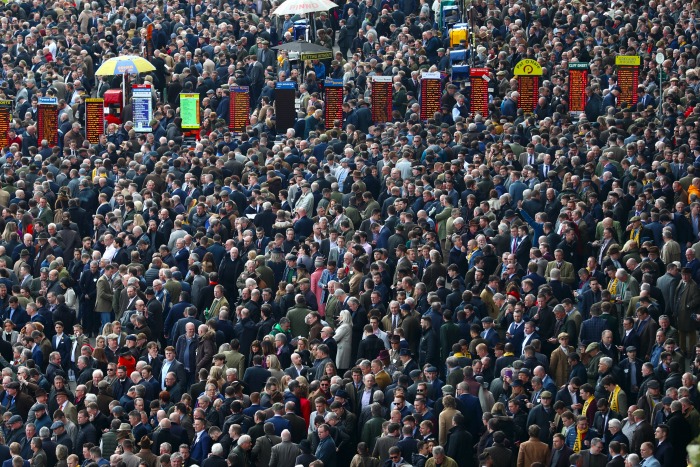 Meanwhile, the crowd was joined by Princess Anne and her pregnant daughter Zara Tindall, 36, who showed off her growing baby bump in a loose navy coat, black skinny jeans and a small, more subtle grey hat.
Ad. Article continues below.
Her mother matched her outfit in her own, slightly larger grey hat, and wore a slim-fitting navy coat over a knee-length dress. The pair appeared completely engrossed in the races, as they greeted fans and watched on.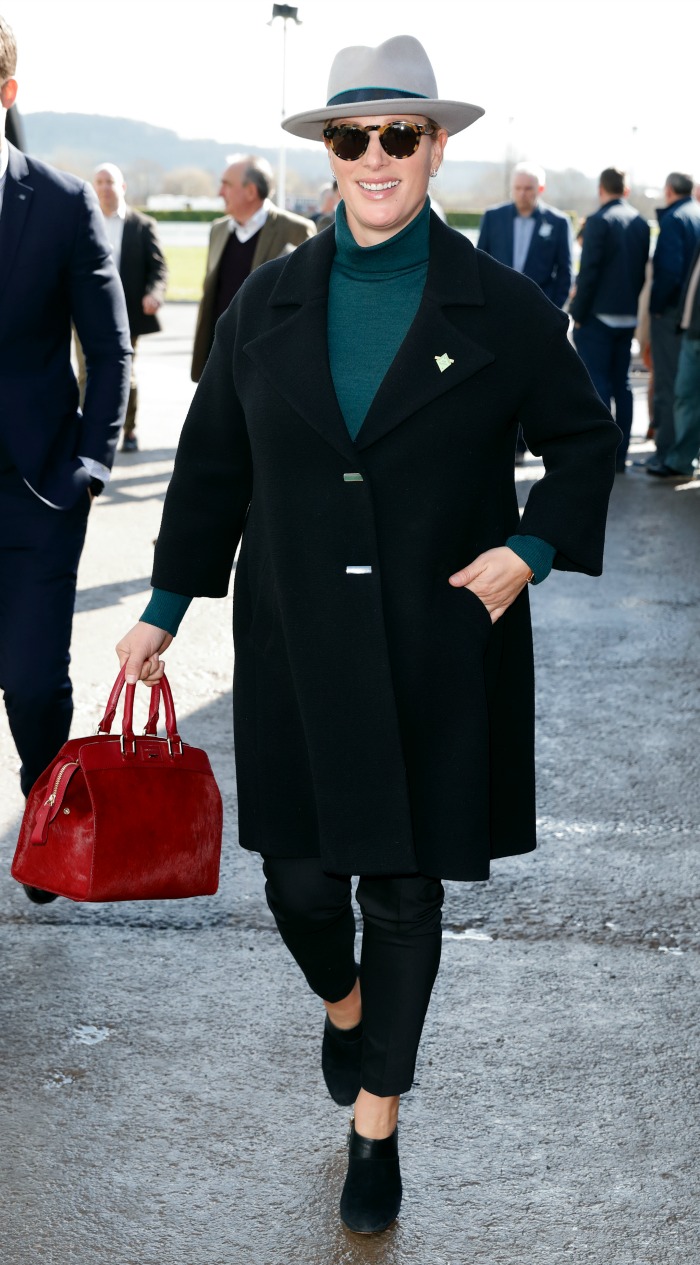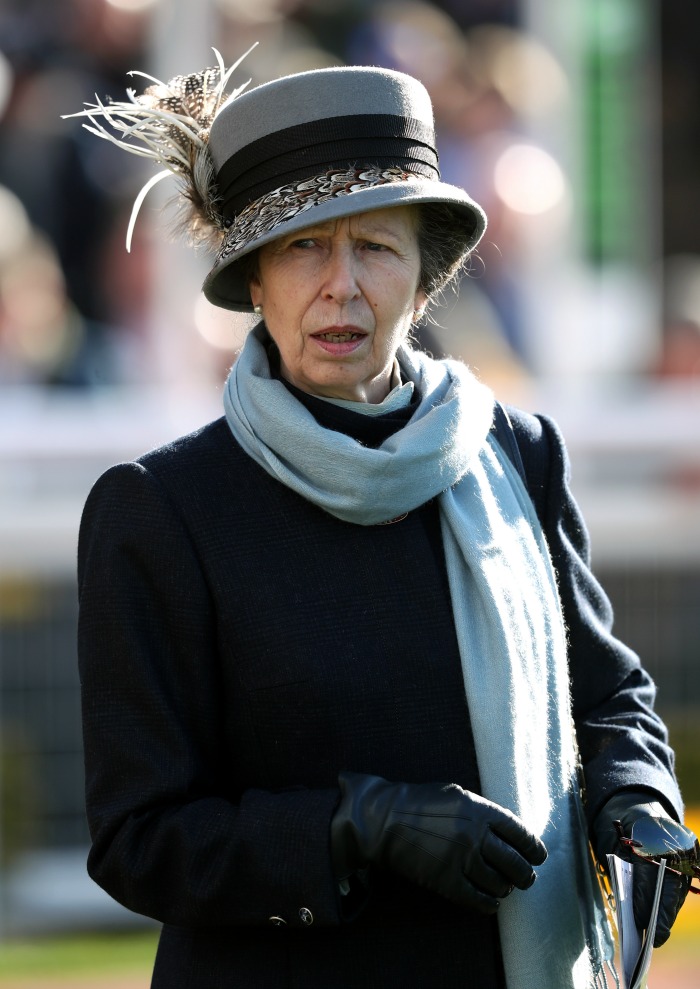 Zara's husband Mike got very into the competition, and could be seen shouting from a balcony as he cheered on the jockeys.
Ad. Article continues below.
They were joined by a stream of armed police to ensure the bash went off without a hitch. Gloucester Police reassured race-goers not to be alarmed by their large presence however, saying previously: "Please be reassured – purely precautionary and reassurance measure. Feel free to pop over and say hello."
While day one had some amazing outfits on display, day two is 'Ladies Day', with guests renowned for showing off their most glamorous dresses, hats and more throughout the festival's history.
Which is your favourite outfit from the event?