Queensland premier Campbell Newman confirms election date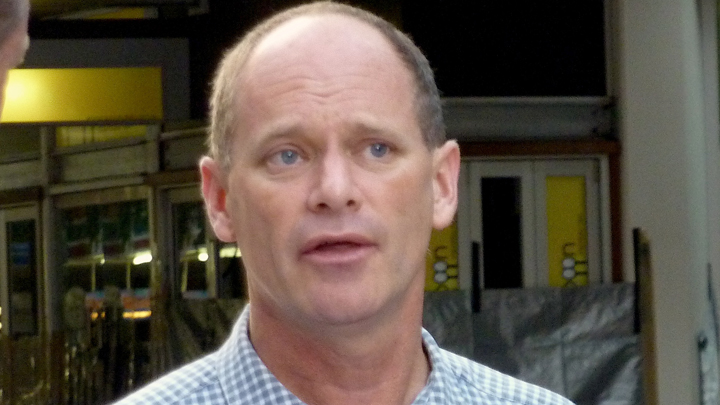 There has been speculation for a number of weeks now and Campbell Newman has set the record straight: the Queensland election has been called for 31st January.
Mr Newman has asked Acting Governor Tim Carmody for this date for the state election, so that his seat of Ashgrove in Brisbane can be contested, as well as his position of Premier.
There have been whispers that the reason a snap election will be held is because Premier Newman believes Labor is not ready and they want Queenslanders to be taken off-guard. He also issued a statement via his Facebook:
Queensland's economic recovery is too important to be jeopardised by ongoing election speculation.
I'm heading to Government House this morning to ask the acting Governor to issue writs for a state election.
There's no time to waste securing Queensland's economic future with our strong plan for job creation.
It has been a rocky three years for the LNP, who have held power in Queensland since 2012. At this stage, the polls are saying that Labor and the LNP are neck and neck, with not much between them for a win. ALP leader Annastacia Palaszczuk will be challenging the Premier in the 31st January election, in what is sure to be a very difficult fight for both parties.
Ad. Article continues below.
Since the LNP scored their landslide victory in March 2012, the ALP have struggled to gain momentum again after losing crucial electorates, though they remain confident they will secure the seats they need. Miss Palaszczuk told the Courier Mail, "We've got nine seats in the Queensland Parliament. I've been very encouraged by the strong support Queensland has shown us in Redcliffe and Stafford in the most recent by-elections. I'll be out there listening to Queenslanders and talking to Queenslanders and at the end of the day, it's up for them to make that judgement".
In the face of losing his position as Premier, Campbell Newman has stood strong in what he can offer to Queenslanders, though time will tell what happens when we go to the polls.
Who will you be voting for if you live in Queensland? Do you think Campbell Newman should remain Premier? Or is it time for a change? Tell us below.