Queen's former page boy shocks with half-naked photo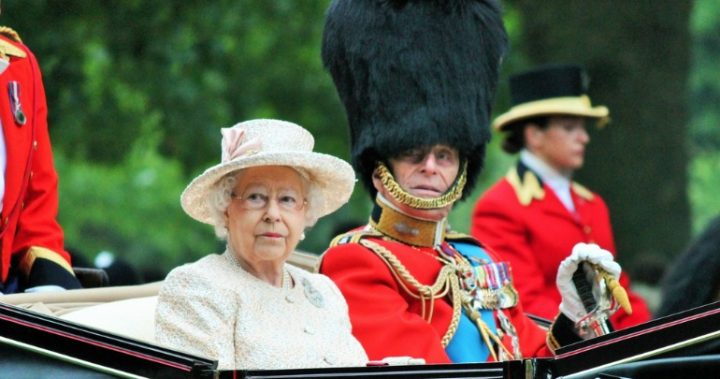 Though most will remember him as the cute, chubby-cheeked page boy who held the Queen's train at formal events, Arthur Chatto is definitely all grown up.
Grandson of the late Princess Margaret and grandnephew to the Queen herself, Chatto is now 18 years old and technically allowed to post a photo of himself in his underwear if he likes.
Chatto is 23rd in line for the throne, and doesn't seem at all concerned about how his mirror selfie will reflect on the royal family; the photo was posted on his Instagram account on Friday, July 28, then later deleted for an unspecified reason.
Ad. Article continues below.
Chatto then reposted the photo on the public account for all the world to see. The photo shows Chatto wearing only a pair of white Calvin Klein underwear as he flexed in the mirror.
Chatto's buff body is no doubt a result of his army training; he's followed in his cousin's footsteps, choosing to join the military like Prince Harry, graduating from Eton's Combined Cadet Force earlier this month.
The shirtless photo, taken on Chatto's iPhone, has caused a bit of a stir with the young royal's 18,500 followers on Instagram.
Ad. Article continues below.
"You're such an attractive lad," one person commented. "Would you please do a fully nude selfie?"
It's unlikely Chatto will adhere to requests for full nudity, but he is starting to utilise Instagram more regularly, so future shirtless selfies may not be out of the question.
Do you think Arthur Chatto's photo should be taken down, or is he at liberty to do as he likes with his social media?