Queen Elizabeth appears in public for first time since falling ill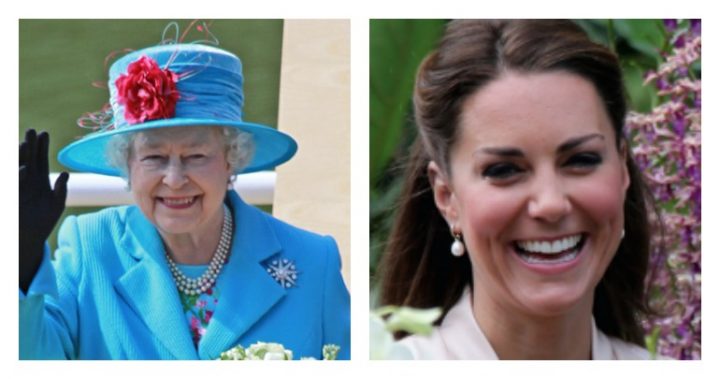 The Queen has stepped out in public for the first time this year, attending a church service with Prince Philip and the Duke and Duchess of Cambridge.
The four royals looked radiant has they braved the cold in their winter best with dozens of royal watchers standing by to greet them.
It's the first time the Queen has been seen out and about since falling ill over Christmas, when she left many worried about the state of her health.
An official statement from the palace said Her Majesty was suffering from a serious cold over the holidays, which stopped her attending the traditional Christmas service for the first time ever.
Ad. Article continues below.
Today, she looked absolutely lovely though in a bright blue outfit with a big smile on her face.
While her vivid outfit caught the eye of many, it was Catherine's hat that really got people talking!
The grey fur number worked perfectly with her green wool coat and simple black heels and could be spotted a mile away thanks to it's extreme height.
Both Kate and William were happy to stop and chat to the fans waiting to see them, leaving many delighted and loving the way they seemed so comfortable with everyone there.
Ad. Article continues below.
Kate's family also came along for the day with her parents, sister Pippa and brother James tagging along for the occasion.
With the Queen turning 90 last year, and her health understandably not what it used to be, many are wondering if she is preparing to step down from the throne and hand over the crown to Prince Charles sooner rather than later.
Either way, she looked absolutely lovely this morning and seems to be happy to be back at work.
Do you think the Queen will step down soon? Are you glad to see her back in good health?