Queen Elizabeth and Prince Philip celebrate their wedding anniversary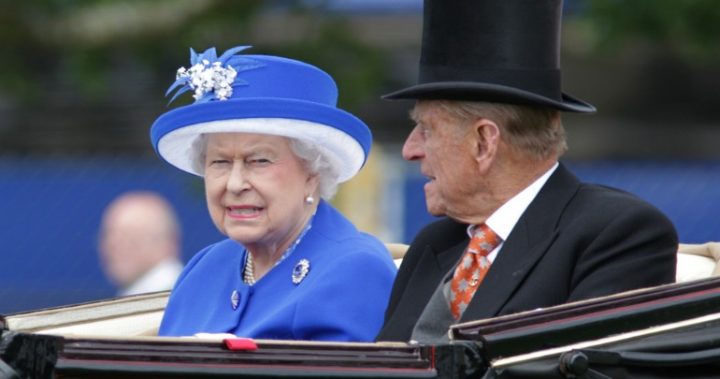 Her Majesty Queen Elizabeth and Prince Philip, Duke of Edinburgh are celebrating another major milestone today, marking their 69th wedding anniversary!
The royal couple have proven to be one of the most enduring royal relationships of late with the love between them still as strong as ever.
The couple married on November 20, 1947 when the Queen, then Princess Elizabeth was just 21 years old. She has previously revealed it was love at first sight for her, first laying eyes on Philip when she was only 13.
It looks like the Queen is still as in love as ever, with the pair regularly spotted sharing a joke together at official engagements and remaining close.
Ad. Article continues below.
So how will they celebrate their special day this year? Well after a year of major events – Her Majesty's 90th birthday, Philip's 95th and 50 years on the throne – the couple will be taking a rare day off and spending time together just the two of them.
Official royal website, Royal Central said they're looking forward to a quiet day alone.
"For the first time in many years, the 90-year-old monarch and her 95-year-old husband are having a rare day off from work to celebrate the occasion privately," they wrote.
No doubt the couple will be reminiscing about the day Prince Philip proposed to the young princess all those years ago. The pair were walking through the grounds at Balmoral when Philip got down on one knew and presented Elizabeth with a platinum engagement ring with a large square diamond at its centre and smaller diamonds on each side.
Ad. Article continues below.
Since that day, they have only had kind words to say about each other with the Queen noting that it was Philip's strength and support that help her through her first few years adjusting to the throne.
Those who are close to the couple have regularly noted how they rely on each other for support and companionship and still seem as in love as the day they said 'I do'.
Join us in wishing the Queen and Prince Philip a very happy day!
Are you a fan of the royal couple?