Quads born to 65-year-old woman are finally ready to go home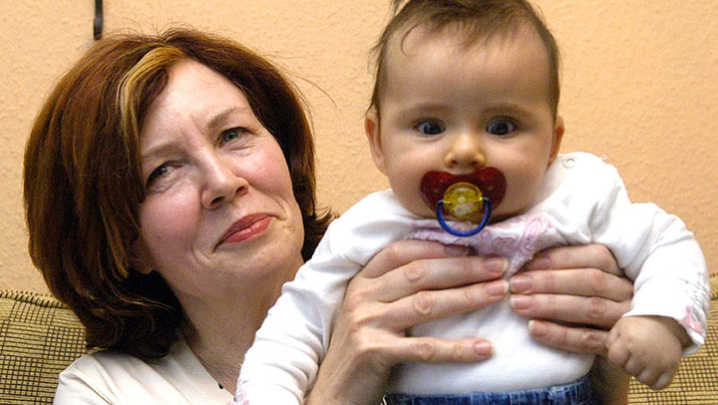 It's been three months since German woman Annegret Raunigk gave birth to quadruplets, earning herself a place in the history books and sparking outrage around the world.
But babies Neeta, Dries, Bence and Fjonn are now allowed to leave Berlin's Charite Hospital, where they have spent the past three months in incubators, and will head home to their 13 other siblings.
The babies were delivered at 26 weeks gestation after their 65-year-old mother was implanted with four embryos via IVF.
The smallest, baby girl Neeta, weighed just 655 grams at birth and doctors were concerned for her survival, however, they are now strong enough to face the world outside the hospital ward.
The 65-year-old woman who had quads is getting ready to take her babies home http://t.co/SPGOcquMja pic.twitter.com/kkCTtzz3VQ

— Daily Mail Online (@MailOnline) August 17, 2015
Ad. Article continues below.
Experts say that if the babies could suffer lifelong health problems including lung, intestinal, eye and brain complaints as they grow up.
The neonatal doctor at the hospital, however, is optimistic.
"All have developed well, they have grown wonderfully in a short time. The children were born through Caesarian section but all four are now as strong and as heavy as it they had been born naturally."
"Now they are ordinary children who want to go home to be looked after by their mother."
Ad. Article continues below.
Annegret is now a mother of 17 children, with the oldest being 44, and is a grandmother of seven.
When we asked what you thought of Ms Raunigk bringing quads into the world at age 65, you weren't so keen on the idea! How do you feel, knowing that these babies, who may have lifelong health issues, are now out of hospital care and at home with their mother?