Qantas to squeeze in an extra row of seats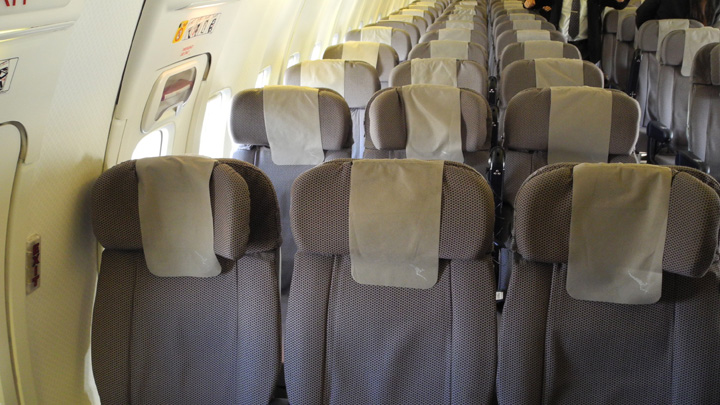 Economy passengers thought they were cramped on planes… well, Qantas thinks we can be more cramped, announcing they will squeeze in another row of seats on their 737 airliners in their upcoming refurbishment but that all seating will retain the same legroom as always.  The airline runs 67, 737s and they sit at the core of their domestic operations.  Each of these currently houses 12 business class seats and 156 economy seats.
The extra row will add 6 extra economy seats to each plane, taking their economy seating to 162, which has the power to generate another $1200-$1800 per flight at Qantas prices of $200-$300 per ticket.
In contrast, Virgin Australia manage to fit 168 economy seats on its planes, which you can imagine is possible with their smaller quota of business class.
Alan Joyce was in Brisbane visiting the service facilities this week and made several comments about the announcement.
"Qantas will still have less seats on this aircraft than all of its competitors, we still have the most luxurious level of comfort on our 737s."
Ad. Article continues below.
"The same pitch will apply to every seat that we have today but what customers get out of this is new fabric, new seats, all refreshed."
So we want to discuss it today… Are you frustrated by ever-decreasing legroom and plane seat space?
Do you travel Qantas? And will this affect your desire to choose the flying Kangaroo in the future or do you think it is just good economic management for the airline that has been battling to stay on top in a competitive marketplace?