Qantas' new safety video will make you proud to be Australian!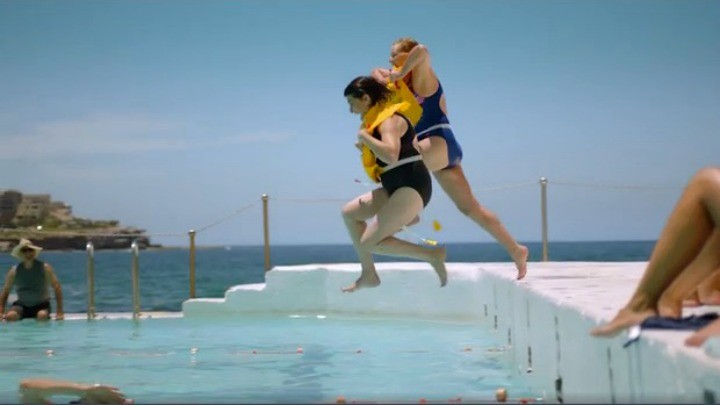 Tell us the truth now, how much attention do you pay to the airline safety video when you fly? Well, next time you fly Qantas, you're in for a pleasant surprise  – the new safety video is a delight to watch (even if it is lacking Chris Hemsworth).
For years airlines have found clever ways to keep our attention during the important safety briefing before takeoff, and the latest tactic by our national airline is to take the action beyond the plane.
Yes, a truck driver demonstrating an aeroplane seatbelt is a but weird, but it kind of works. We're also excited to see so many mature Australians represented in this video.
According to Traveller, more than 100 million people will see the new in-flight safety video, which was unveiled by CEO Alan Joyce in Los Angeles.
It features real Aussies (not actors) appearing in 16 of our most stunning destinations, and is the first collaboration between Qantas and Tourism Australia since 2012.
Ad. Article continues below.
"We have in the past used John Travolta, the Wallabies, a very cheesy commercial using the cricket team and we decided this time, we wanted to do something different. And who is the star of this? Well, it's Australia and Australian people," said Mr Joyce.
Qantas recently won an acknowledgment as the world's safest airline, but even still passengers need to watch the safety demonstration, which they often don't.
"They read the papers, check their emails, look at their iPhones but it's part of our DNA to focus on safety," said Mr Joyce.
What do you think? Does this video make it easier to get through the whole safety briefing?