Push for pensioners to become politicians taking off on social media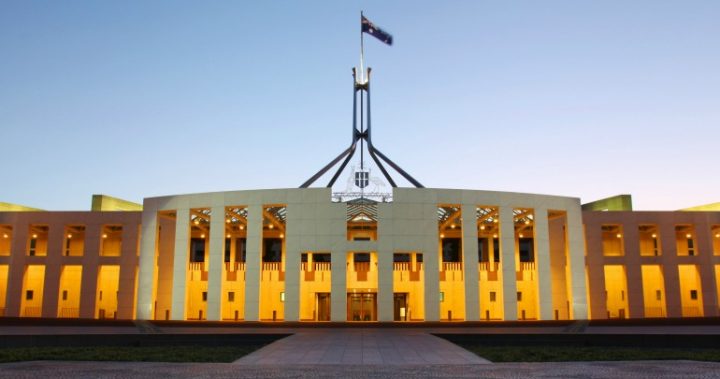 There's been plenty of talk about the pension and politicians in recent weeks, from the petition to means test politician's pensions to David Leyonhjelm's comments about making the pension for poor people only.
Now a new Facebook page has joined the fray, and it's pushing for pensioners to become politicians.
The Pensioners for Senate Facebook page was started back in 2014, but it's begun posting again and got thousands of pensioners talking on social media.
Apart from sharing some of the memes doing the rounds on social media about politicians and their pensions, the page is also pushing for a pensioners party to be formed for the next election.
Ad. Article continues below.
A post on their wall on New Year's Day describes a pensioners party as "the only way to combat the Government abuse of pensioners".
"I believe that since the emergence of the 5th estate (social media) the political game has changed," the page states.
"We require 500+ likes in order to ask you to join a pensioner party. This party will stand senators at the next election. This is the only way to combat the Government abuse of pensioners."
A post by the page on December 30 also went viral, with thousands of people sharing it.
Ad. Article continues below.
The post called for the scrapping of politician pensions and all politicians to go through Centrelink and be means tested for a pension.
"Proposals to make politicians shoulder their share of the weight now that the Age of Entitlement is over," the post reads.
"1. Scrap political pensions.
Politicians can purchase their own retirement plan, just as most
other working Australians are expected to do.
2. Retired politicians (past, present & future) participate in
Centrelink.
A Politician collects a substantial salary while in office but
should receive no salary when they're out of office.
Terminated politicians under 70 can go get a job or apply for
Centrelink unemployment benefits like ordinary Australians.
Terminated politicians under 70 can negotiate with Centrelink like
the rest of the Australian people.
3. Funds already allocated to the Politicians' retirement fund be
returned immediately to Consolidated Revenue.
This money is to be used to pay down debt they created which they
expect us and our grandchildren to repay for them.
4. Politicians will no longer vote themselves a pay raise.
Politicians pay will rise by the lower of, either the CPI or 3%.
5. Politicians lose their privileged health care system and
participate in the same health care system as ordinary Australian people.
i.e. Politicians either pay for private cover from their own funds
or accept ordinary Medicare.
6. Politicians must equally abide by all laws they impose on the
Australian people.
7. All contracts with past and present Politicians men/women are
void effective 31/12/16."
The page appears to be saying a lot of the same things we're hearing from our readers here at Starts at 60.
What do you think about this? Should their be a pensioners party at the next election? Would you put your hand up?