Priscilla Presley opens up about the dark side of marriage to Elvis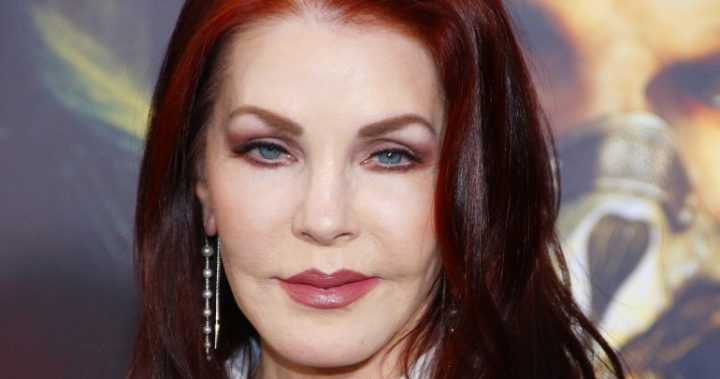 They married when she was so young and now Priscilla Presley has come out saying that Elvis stole her teenage years.
Priscilla has appeared on a British chat show where she gave a revealing insight into her relationship with Elvis, saying she always felt she had to present herself perfectly to him and that he never saw her without makeup.
"Some can't have the truth," she told the panel on 'Loose Women'. "I always had a little bit of make-up."
She went on to say: "He never wanted to see me getting dressed, he wanted to see the end result."
The pair famously met when Priscilla was just 14 and married seven years later when she was 21.
Ad. Article continues below.
While it appeared to be a mostly happy marriage, Priscilla said she ended things because she felt robbed of her teenage years and ended up lonely.
She revealed she felt like she had no identity as Elvis would do everything with her, even going shopping with her and choosing all her clothes.
"I lived his life, you didn't live your own life, so you kind of lost yourself," she said.
"I didn't have my teenage years as a normal girl obviously so I had to adapt, and I did adapt, I just followed.
"The times when he was touring I would go to a dance class – I started realising women have their own life."
Ad. Article continues below.
While many women in the 60s and 70s married young, it seems it all became too much for Priscilla who ended the relationship in 1973.
"I did not divorce him because I didn't loved him, he was the love of my life, but I had to find out about the world," she said.
Her confession has prompted other women to admit they also felt like they lost themselves during the early years of marriage and raising children and only really found themselves again when their children had grown up and left home.
What are your thoughts on this? Is it important to be comfortable in yourself before you marry and have kids? Were you a fan of Elvis?