Princess Sofia makes her mark in a department store dress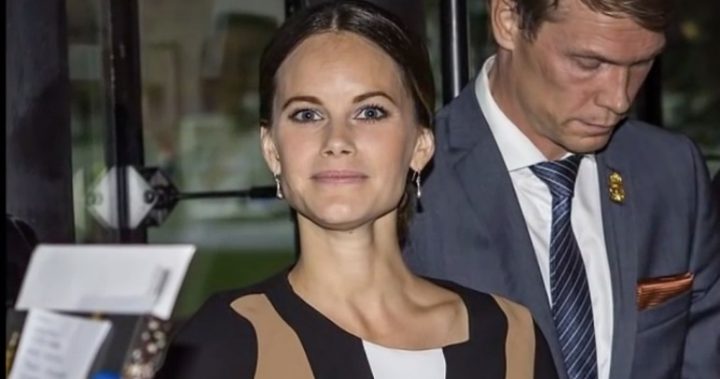 You might remember seeing photos of the Swedish royal family a few weeks ago celebrating the christening of baby Prince Alexander.
Well, now his mother Princess Sofia is making her mark and this time she's swapped her high-end designer wear for a simple department store dress.
Read more: Princess Sofia stuns in official photos
That's right, she wore a dress you could go and buy today from Zara.
In her second solo engagement since she married into the royal family, Princess Sofia wore a simple caramel and black dress she bought from department store Zara.
Ad. Article continues below.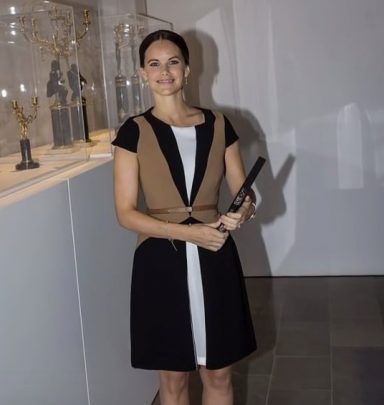 The dress hugged her figure, showing off her shape just months after giving birth.
She kept her hair in the low bun she has been wearing of late, which is drawing admirers across the world.
Ad. Article continues below.
You might be wondering what makes her attendance at the exhibition opening in Stockholm so special?
Well, it was a side of Princess Sofia that has rarely been seen.
Aside from her department store dress, which she accessorised with a simple pair of black heels, silver earrings and a brown belt, she made a charismatic speech.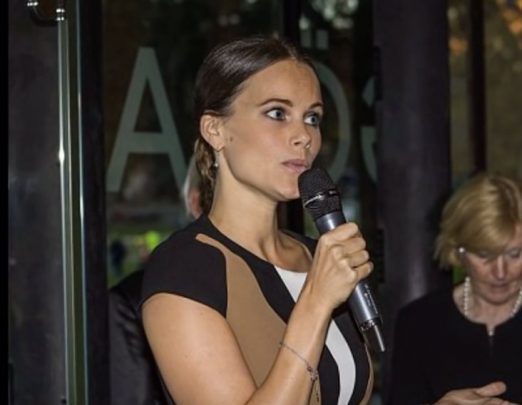 The princess has also been keeping a relatively low profile since her son was born in April
Ad. Article continues below.
In her speech to the crowds at the museum, Princess Sofia smiled and expressed herself well with hand gestures – showing her passion for the exhibition.
After her speech she mingled with crowds, taking a tour of the royal stone artefacts in the exhibition.
What do you think of Princess Sofia's department store look?