Princess Mary stuns in gold and black embroidered dress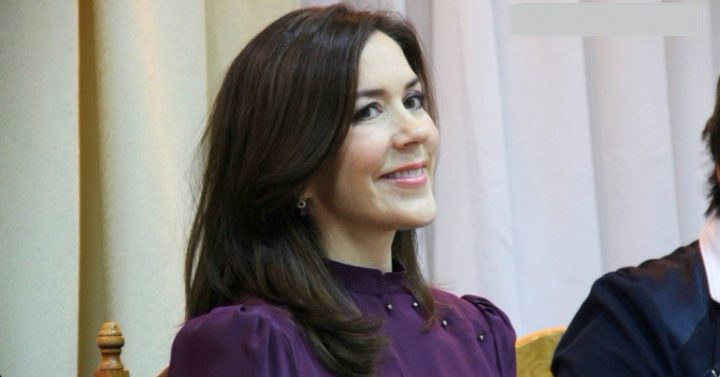 There's only one day to go until Christmas and Crown Princess Mary has attended her last royal event, appearing at a book launch in support of women in business.
Mary is a keen advocate for women's rights and was guest of honour at the event and she certainly looked the part in a gorgeous gold and black dress.
The dress was swirled all over with gold embroidery and she styled up her look with black knee-high boots and a thick wool coat to keep out the cold.
She looked delighted to be presented with a beautiful bunch of red roses at the door and stopped to take a picture with the young girl who gifted them.
Ad. Article continues below.
Earlier in the week, Mary stepped out with her husband Crown Prince Frederik when the pair visited a shelter and met some of the people receiving help there.
They both appeared completely at home there and stopped to chat to guests and workers.
It also gave people a rare chance to hear Mary speaking Danish – her second language after moving to Denmark nearly 16 years ago.
Ad. Article continues below.
In a true credit to her dedication to her role and her life there, Mary is said to have studied diligently to learn the language and accent with many saying she surpassed all expectations.
In fact, she's so used to speaking Danish now that last time she was filmed speaking in English she'd lost all trace of her Aussie accent!
Mary and Frederik are expected to stay out of the spotlight for the next few days, aside from a pubic Church service, so they can spend time with the young children and the magic of the season with them.
Are you a fan of Princess Mary? Do you think she's shown grace under pressure all these years?