Princess Mary looks stylish as ever even when she dresses down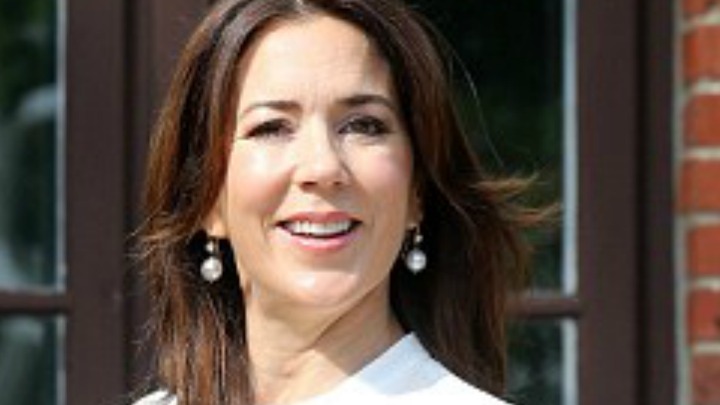 Last week she was hand-in-hand at the Rio Olympics with her husband, before quickly jetting home to attend a fashion show.
And now that she's back in Denmark, Crown Princess Mary's hectic schedule is showing no signs of slowing up.
The Australian-born princess was out and about this week, opening a new school and living every girl's dream at a pony riding championships.
But while she's renowned as one of the world's most elegant royals, Mary decided to tone it down this week – opting for a more casual look for her busy day out.
Ad. Article continues below.
Wearing a flowing blue skirt with white polka dots, a classic navy blazer and a pair of matching stilettos, Mary looked gorgeous in her practical wear.
Smiling as she mingled with an excited bunch of schoolkids, the mother-of-four was seemingly in her element.
Ad. Article continues below.
Looking every bit the doting mother as she watched the youngsters cut and paste to create pieces of art, Mary asked the boys and girls questions and looked enamoured by their responses.
The Crown Princess was also given the big job of ringing the school bell to signify the start of the first ever school day at the Frederiksbjerg school in Aarhus, Denmark.
Ad. Article continues below.
From there it was on the road again as she ventured off to attend a major pony riding carnival in the nearby town of Marslet.
After that it was down to the official business of presenting the winning riders with their medals – just as her husband Crown Prince Frederik had done a week earlier to wrestlers in Rio.
From there it was back to the palace and her four children for Mary.
Do you like the princess' classic style?