Princess Mary awarded with prestigious style honour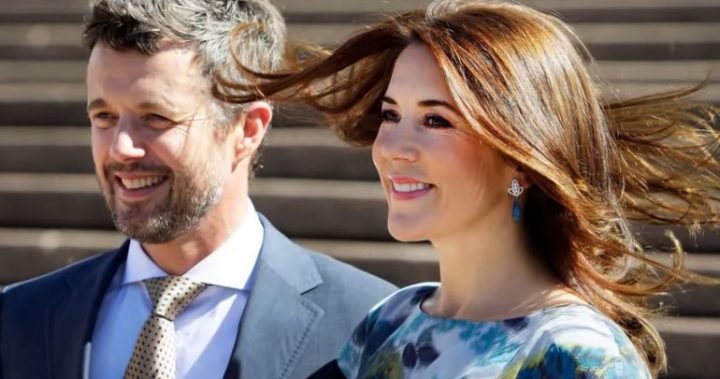 She's well known for her charity work and her advocacy for women's rights, but Denmark's Crown Princess Mary can add another accomplishment to her name: Vanity Fair's Hall of Fame International Best Dressed.
While the award is a mouthful, the title is certainly befitting of our gorgeous Aussie princess.
Mary is the first Danish royal to ever be named on the list, which many consider to be the 'Oscars' of the fashion world. To be named in the Hall of Fame a recipient must have appeared on the International Best Dressed list three times – something Mary has done with ease.
She is often regarded as one of the best dressed women on the planet, carefully balancing her fun and youthful style with elegance and grace.
Ad. Article continues below.
The magazine declared Mary's best look of the year to be the stunning blue velvet gown with sequin embellishment and a Knight of the Order of the Elephant collar she wore to a New Year's banquet earlier this year at Amelienborg Palace in Copenhagen.
But Mary wasn't the only royal named to the list this year with the Duchess of Cambridge also being honoured along with the late Princess Diana.
Ad. Article continues below.
The magazine said Catherine's style only gets better over time and featured a number of her most sensational looks over the years.
Diana made the Best Dress list in 1989, but was finally named to the Hall of Fame this year and honoured for her style that captivated the world throughout her adult life.
One of the biggest honours of all actually went to Queen Elizabeth or was awarded a notable citation for her bright and colourful outfits over the years. They named her vivid green outfit her most outstanding look of the year, noting it was seen all over the world as she wore it the day she was seen giving Prince William a right royal scolding on a balcony at Buckingham Palace!
Ad. Article continues below.
Come for the queen scolding William, stay for the George facepalm. pic.twitter.com/etvmofiU5m

— Brandon McGinley (@brandonmcg) June 15, 2016
Are you a fan of these women and their style? Is it nice to see elegant style setters becoming more popular?