Princess Eugenie's life isn't all it's cracked up to be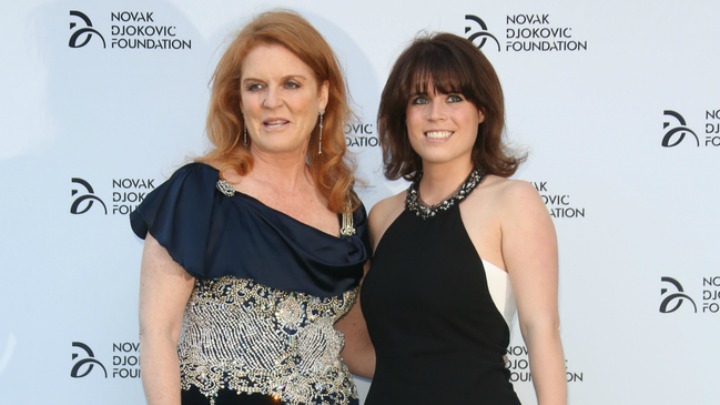 Have you ever wondered what it's like to live the life of a royal? Wonder no more, as Princess Eugenie has given exclusive access to her life behind the scenes.
She might be the granddaughter of Queen Elizabeth II, but the young royal has shown she's just as normal as the rest of us.
In an interview with Harper's Bazaar for its September issie, the 26-year-old went into great detail about what a typical day for a princess really involves.
A day in the life of Princess Eugenie of York: https://t.co/yeB9916WAS pic.twitter.com/ZsvBHN0Vam

— Harper's Bazaar (@harpersbazaarus) August 9, 2016
Ad. Article continues below.
Wearing a stunning $9,850 Alberta Ferretti gown and incredible Harry Winston and Bulgari jewels for the shoot, Princess Eugenie revealed she is just like any other young 20-something.
From binge watching the television show How To Get Away With Murder, to her health and beauty routines, to catching up with friends last minute; it's all pretty mundane if you ask the princess.
Ad. Article continues below.
However, one thing she really wants you to know is that she has a full-time job because it's something most people are surprised to learn. The eighth in line to the throne works at art gallery company Hauser & Wirth and is delighted that they are "quite accommodating" when it comes to time off so she can carry out those princessly duties.
"I've loved art since I was very little. I knew I definitely wouldn't be a painter, but I knew this was the industry for me," she says, noting that she previously worked for an online auction house called Paddle8.
Princess Eugenie insists she's an early riser (if you call 6:45am early) and likes to workout at the women-only gym at Grace Belgravia (with it's $7,514-a-year membership fee) before heading to the office.
With such a heavy schedule is it any wonder Princess Eugenie has to put her makeup on in the car on the way to the office? She uses mascara and bronzer by "geniuses" Charlotte Tilbury and Bobbi Brown respectively, in case you were wondering.
Incredibly loyal to her family, the princess says they are the one thing she cannot live without.
Ad. Article continues below.
"My first conversation is often with my mum saying, 'Good morning,what are you doing today?' Or it's with my boyfriend, Jack," the princess says.
"That sounds cheesy," she says, adding that without her mother Sarah Ferguson, she would struggle to make the "tough decisions" that come into her life.
What would you do if you were a prince or princess for the day? Share your thoughts with us.