Princess Diana's touching personal letter about her boys up for auction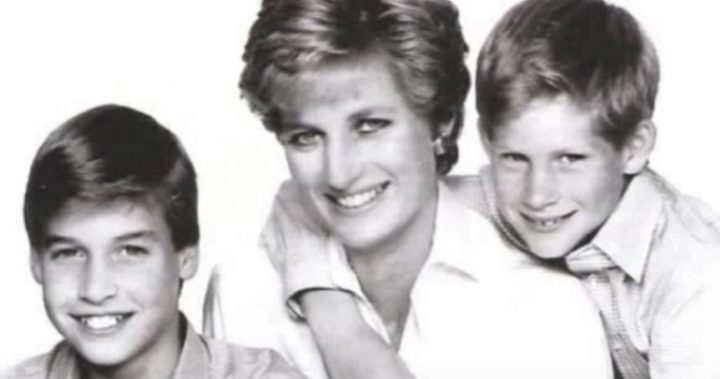 We seem to read a lot in the news these days about a famous person's personal items going up for auction after they've died.
Over the years there's been a lot of personal things of Princess Diana's sold at auction.
Now an unseen, personal letters about her sons Prince Harry and Prince William is about to be sold at auction, and they're truly beautiful.
In one of the letters, written in 1984, Princess Diana reveals the love between her young sons.
"William adores his little brother and spends the entire time swamping Harry with an endless supply of hugs and kisses, hardly letting the parents near!" she wrote.
Ad. Article continues below.
Diana also writes about being 'overwhelmed' by the response to Prince Harry's birth.
"The reaction to one tiny person's birth has totally overwhelmed us and I can hardly breathe for the mass of flowers that are arriving here!" she wrote.
In another letter in 1992, Diana writes about how Prince Harry being mischievous at school.
"The boys are well and enjoying boarding school a lot, although Harry is constantly in trouble!" she wrote.
You might be wondering how these letters have made it to the public eye?
Ad. Article continues below.
Well, they were sent from Princess Diana to  Cyril Dickman, who was a steward at Buckingham Palace and close to the family.
Apparently, his grandson uncovered the letters after he died in 2012 and the family decided to auction them.
The letters are beautiful and interesting of course, but should they really be auctioned off?
After all, they are quite personal.
What do you think about this? What should happen with the letters?