Princess Diana's butler reveals another big secret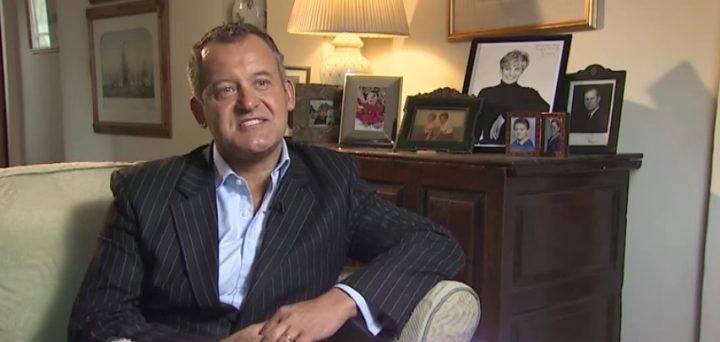 Princess Diana's butler Paul Burrell was once described as her rock.
After her death he was known for telling some of her secrets, but now he has come out with a secret of his own.
The 58-year-old has made headlines this week after announcing he will marry his boyfriend Graham Cooper.
Paul only divorced his wife last year, after being married for 32 years.
They met while both working at Buckingham Palace but had been living apart for years, and a statement was released last June confirming they were in the process of divorce.
Ad. Article continues below.
"The decision to file for divorce was a mutual one, Paul and Maria remain the best of friends and have two wonderful sons who remain their priority," the statement said.
The Mirror UK reports that it is unknown how long Paul and Graham had been dating but they currently live together and were both listed as directors of a company in 2011, and were pictured together in 2014 at the Blackberry Creek Retreat Bed & Breakfast, in Missouri, US.
The Mirror reported it is believed that Burrell's sons Alex, 27, and Nick, 24, will be at the intimate ceremony in April, for which wedding invites have been sent out.
Prior to this announcement Paul had always refused to discuss his sexuality, despite a 2002 exposé in which Australian Greg Pead claimed he'd had a three-year gay relationship with Burrell in the early Eighties, before his marriage.
Have you read any of Paul Burrell's books about Princess Diana?