Princess Beatrice left distraught after slicing pop stars face in faux knighting ceremony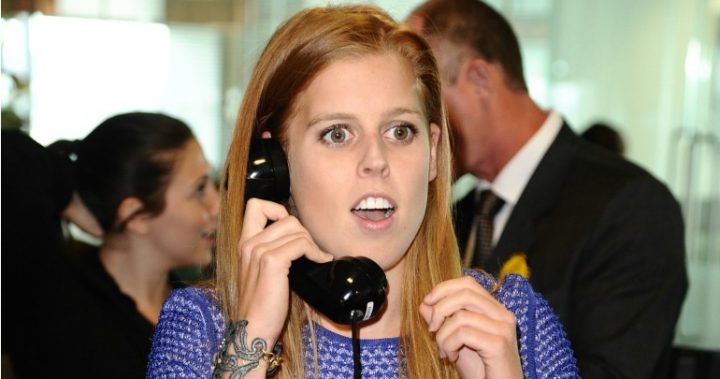 They say it's all fun and games until someone gets hurt and it seems that's exactly the case with Princess Beatrice and pop star Ed Sheeran.
You might know Ed for his lovely tunes 'Thinking Out Loud' and 'Photograph' and it turns out he's good friends with the princess and her family.
The group were at a party at Beatrice's father Prince Andrew's home with a whole host of other famous guests including Sarah Ferguson and singer James Blunt.
Things were getting particularly rowdy when James joked that he'd love to be knighted one day.
Ad. Article continues below.
Princess Beatrice is said to have jumped at the chance and fetched a ceremonial sword from another room in the house. James is said to have knelt down on one knee, while Beatrice tapped the sword on his shoulders.
When she went to swing the sword back up though, things went terribly wrong.
One party-goer described the scene, saying it was lucky Ed's eye wasn't pierced.
"Ed had been invited to dinner as a guest of Princess Beatrice," they said.
"They all sat down and there were 20 or so guests, including Sarah Ferguson, James Blunt and his wife Sofia Wellesley.
Ad. Article continues below.
"Prince Andrew was in Mexico on a trade mission.
"As the night wore on they started talking about honours and apparently James Blunt joked that he would love a knighthood.
"Beatrice jokingly said she could arrange it and fetched a ceremonial sword.
"Everyone was having a great laugh and the joke was very much in keeping with the tone of the whole party.
Ad. Article continues below.
"James played along with the prank and got down on one knee as he would if he were at Buckingham Palace being honoured by The Queen.
"Beatrice, who was in great form, held the sword above him and said 'arise Sir James', just like her nan would at the Palace.
"But she must have misjudged the weight or something and, instead of lightly tapping him on the shoulder, she swung it back, not knowing Ed was standing right behind her.
"The blade cut into his face and it was just a few inches from his right eye.
"A couple of the guests said it could have been worse and he could have been blinded in the eye but Ed really played it down.
Ad. Article continues below.
"Everyone was totally shocked and apparently Beatrice was very upset.
"But Ed was the perfect gentleman and told her it was just an accident.
"However it became apparent that the wound needed treatment so Ed was taken to hospital. He had to have stitches put in."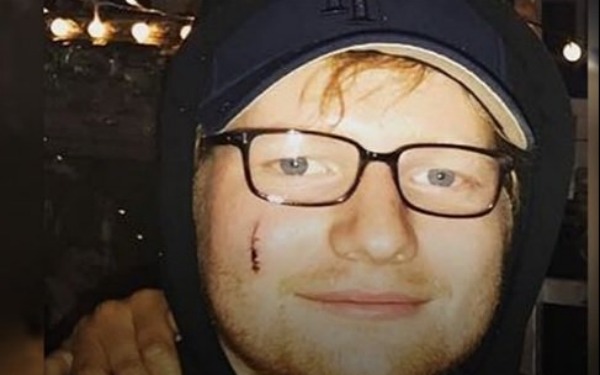 Ed later returned to the party, but photos uploaded to his social media show the cut and stitches on the side of his face.
It seems safe to say the Queen won't be asking Beatrice to step in at the knighting ceremonies any time soon!
Do you think the princess needs to take a little more care when mucking around royal items? Or was this just a bit of fun gone awry?