Princess Anne mocks tennis ace for his flag bearing skills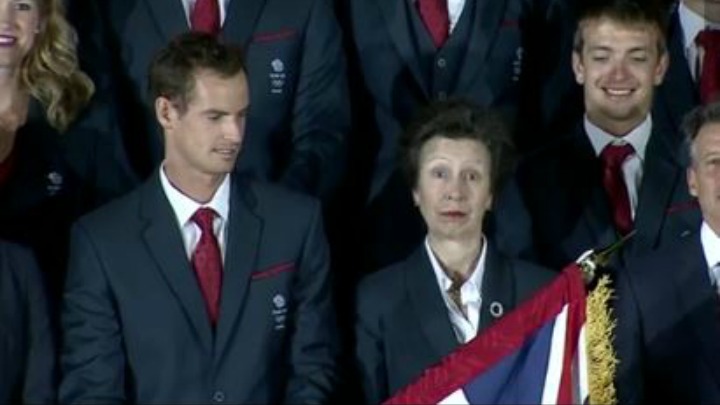 You'd think tennis ace Andy Murray would be good with his hands, but it turns out the two-time Wimbledon champ had a bit of a struggle when carrying the Union Flag at Great Britain's team photo in Rio.
While the Scottish sports star battled with the flag, he was mocked by Princess Anne who was standing next to Murray and was almost impaled by him.
It was clear Murray was perplexed about what he should do with the giant flag, and there was laughter and cheering by his fellow GB team members when he awkwardly moved it from left to right while trying to follow some pretty basic instructions.
We're sure @Andy_Murray's racket handling skills are better than his flag bearing ones!#Rio2016 #BringOnTheGreathttps://t.co/jXozR4VWzw

— The Royal Family (@RoyalFamily) August 4, 2016
Ad. Article continues below.
A female photoshoot director is heard to yell, "Andy, hold it at an angle" whereby he puts the flag to the side and nearly blocks Princess Anne who turns to Sebastian Coe and rolls her eyes. You then here the director say, "To the left, so Her Royal Highness can be seen".
After the camera clicked in that position Murray was asked to reposition the flag again, but his battles were not over.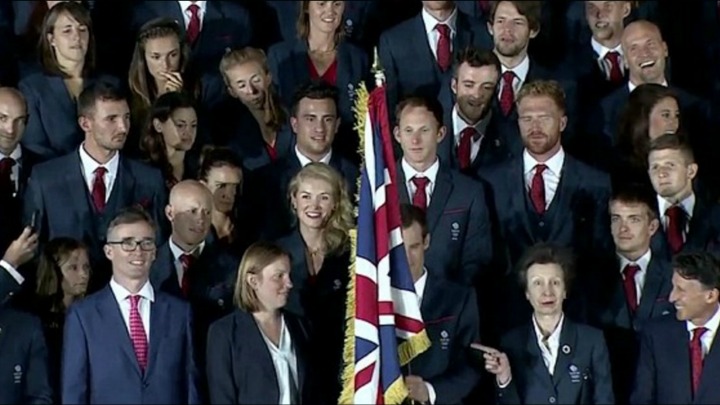 "Just drop it a little bit Andy, because you're blocking HRH!" came a cry from a male director.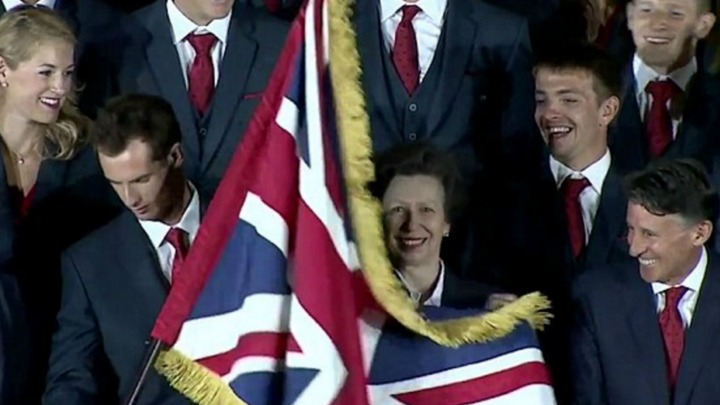 His uncomfortable battle caused much amusement within the team.
Do you think the princess was a good sport about it all? Will you be watching the Olympic Games opening ceremony?