Princes William and Harry pay tribute to Diana at awards night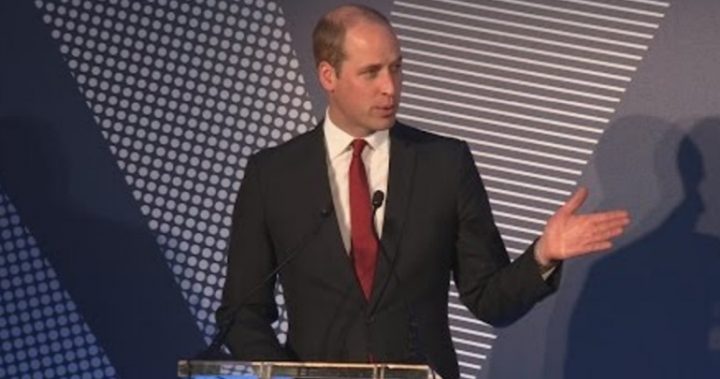 Princess Diana was renowned for her incredible work with charities and other causes such as HIV/AIDS and landmines, something her sons Prince William and Prince Harry have continued as her legacy.
Each year they present the Diana Award to young people in honour of their mother, and this year they've paid a special tribute to her hard work.
As the 20th anniversary of her death approaches, we've been hearing the boys talk more and more about Princess Diana and her amazing work.
At the Diana Awards ceremony at St James Palace, the princes took to the stage and had plenty to say about their mum.
"This summer marks 20 years since our mother died and she achieved so much in her life, from helping to shatter the stigma around Aids, to fighting to ban landmines and supporting the homeless – she touched the lives of millions," Prince William said.
Ad. Article continues below.
"The truth is though, she was taken at only 36, just slightly older then I am today.
"Of course we can never know what our mother would have gone on to do, but in one sense Harry and I feel that our mother lives on in the countless acts of compassion and bravery that she inspires in others."
Just like Princess Diana, Prince William and Prince Harry have shown they have a way with young people.
Speaking to the crowd, Prince Harry had some inspirational words for the young award recipients.
Ad. Article continues below.
"I cannot believe how young you all are, most of you are still at school. When you get some spare time on your hands you're saving lives and inspiring people." he said.
"You should be absolutely proud of what you've started and what you've achieved, you're still in your teenage years – don't stop now guys."
How lovely is that?!
What do you think of the tribute to their mum? Are you a fan of the princes?