Prince William shows his dad side and wins over these adorable kids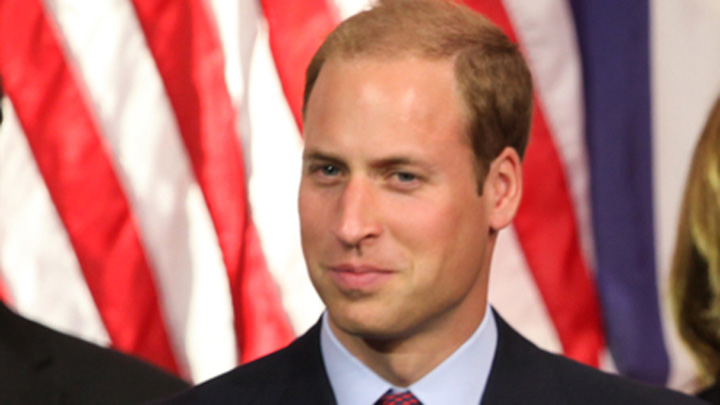 Prince William has plenty of experience when it comes to talking to kids, particularly getting down at eye-level. The royal dad of two is often spotted kneeling beside 3-year-old son Prince George – even if it has gotten him into trouble on occasion!
During a recent visit to a community hall, Prince William put his famous dad move of crouching down to good use and got eye-to-eye with some of adorable local kids.
As a young boy and girl showed him a painting they made, the Duke of Cambridge said, "Did you make this? This is amazing." He continued to ask them about the artwork, pointing out the creative details.
"Is this the sea? Did you do the sea?" he asked the little boy, who proudly replied, "Yes!"
Ad. Article continues below.
"It's really impressive!" William told him.
A nice picture to remember the visit to St Martin's Community Hall. pic.twitter.com/BwlRLy7cmz

— Kensington Palace (@KensingtonRoyal) September 2, 2016
Prince William has always been quite open about how fatherhood has changed him.
On the occasion of Father's Day here in Australia, we'd also like to include an excerpt from the letter the Prince wrote on Father's Day in the UK:
Ad. Article continues below.
"Today I celebrate my third Father's Day as a father. For me it is a day not just to celebrate how fortunate I am for my young family, but to reflect on just how much I've learned about fatherhood and the issues facing fathers in all walks of life."
The ambassador for mental health awareness in the UK, he goes on to say, "It is a time to reflect on my responsibility to look after not just the physical health of my two children, but to treat their mental needs as just as important a priority."
Share your thoughts below.