Prince William says sorry for bringing hospital to standstill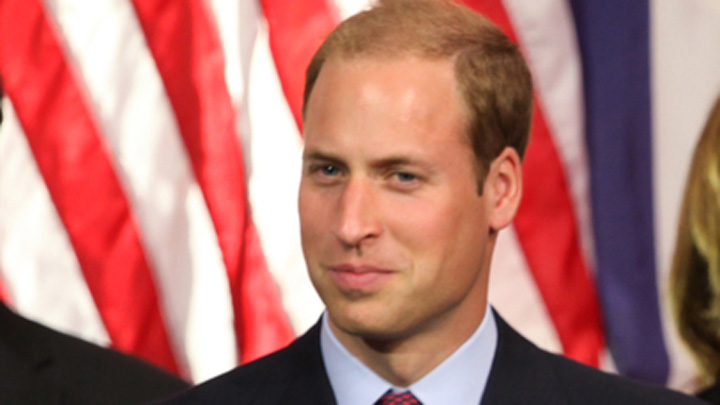 Patients at a hospital in England had a special visitor yesterday, when none other than the Duke of Cambridge paid them a visit.
Prince William arrived to a warm welcome from dozens of nurses who gathered to greet him at Basingstoke and North Hampshire Hospital.
The excitement continued inside as workers stood along the corridors, watching eagerly with their camera phones.
Ad. Article continues below.
While we was there, William chatted to a number of delighted patients, including a young girl and several older patients who were waiting for appointments and joked with cheering nurses as he arrived at the Basingstoke and North Hampshire Hospital in England.
Moving between meetings, he couldn't resist stopping to talk to seven-year-old Anna Kape, who told William she had broken her arm at school. Despite the broken arm, she also had a gap-toothed grin. "He asked me if the tooth fairy would be coming," she said.
He also stopped and took the hand of 90-year-old wheelchair-bound Doreen Patterson as he talked to her, who beamed as she said, "It meant quite a lot. My daughter will be most envious. It was very special."
Ad. Article continues below.
Speaking to 72-year-old Ken Morgan and Alison Perks, 73, William said: "I'm sorry I brought the hospital to a standstill today, it wasn't my intention.
"I hope you're not waiting for anything important."
Mr Morgan, who said he was happy to have met the Duke, replied: "You're the only thing that's important."
When he walked into the hospital, a gaggle of nurses and other staff had delayed their lunch break to meet him.
Ad. Article continues below.
"I hope the the wards aren't empty," he joked.
William was at the hospital to meet ex-military who are now working in healthcare.
He met both veterans who have gone on to work in health as well as those preparing for life outside the Forces by attending information days run by Step Into Health.
Ad. Article continues below.
The scheme, supported by the Royal Foundation of which he, the Duchess of Cambridge and Prince Harry are patrons, aims to recognise the transferable skills possessed by those in the military – which can be useful for a career in the NHS.
The programme provides placements in sectors ranging from catering to administration as well as clinical roles.
Share your thoughts below.