Prince William and Harry make joint announcement about their mother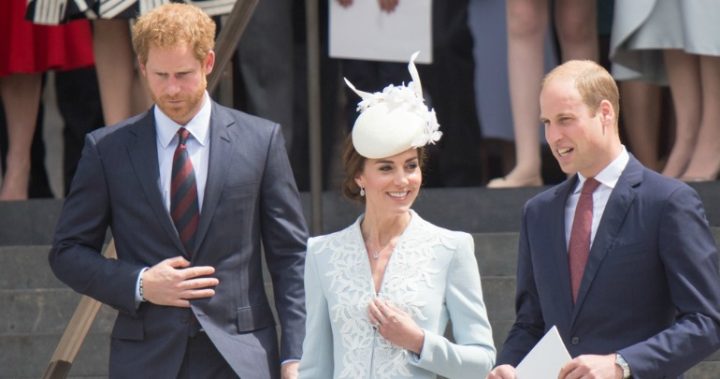 The world watched on with sadness as a young Prince William and Prince Harry tried to deal with the grief of losing their mother and now, nearly twenty years after her death, her boys are finally ready to speak.
In a rare display of openness and emotion, William and Harry have announced they have organised a statue of Princess Diana to be erected in her honour at Kensington Palace.
"It has been twenty years since our mother's death and the time is right to recognise her positive impact in the UK and around the world with a permanent statue," they said in a joint statement released on social media, along with a gorgeous photo of Diana.
"Our mother touched so many lives. We hope the statue will help all those who visit Kensington Palace to reflect on her life and her legacy."
Ad. Article continues below.
The statue is set to be unveiled before the end of the year and will be installed at the beautiful Kensington Palace grounds Diana loved so much.
The boys have understandably been quite guarded about their mother's passing in the past and haven't liked to talk about the difficulty of losing her at such a young age.
William was just 15 and Harry 12 when Diana was killed in a car accident in Paris.
Her death was said to be caused by high speed as her driver tried to escape the relentless paparazzi.
Ad. Article continues below.
It made her boys' relationship with the media very strained for a long time as they were said to have blamed the press for the accident.
Now, both have found love themselves, with William raising his family with Catherine and Harry reportedly head over heels for his girlfriend Meghan Markle.
Last year, Harry admitted he had only recently been able to begin opening up about his loss, saying he did not talk about Diana's death "for the first 28 years of my life".
William has previously said he felt "very angry" when she passed and held onto that feeling for a long time.
Anyone who has lost a parent at a young age will understand just how difficult it can be, with most people saying the greatly admire how the princes have handled themselves over the years and the young men they have grown up to be.
Are you glad to hear Diana will be honoured in this way? Did you feel for William and Harry when Diana first passed?