Prince William a 'good sport' as he gets roasted at comedy gala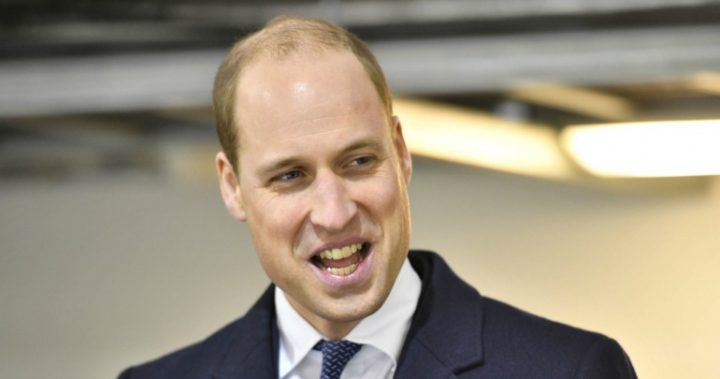 If you're in the need for a new charades partner, Prince William might be your man.
The royal attended the star-studded Royal Variety Performance with his wife the Duchess of Cambridge in November and new video captured on the night shows Kate in a fit of laughter as William is roped into doing an impression of a horse for the audience. 
Host Miranda Hart made plenty of light-hearted jabs at the royals' expense, at one point asking the whole audience to recreate a 'posh party' and do their best impression of posh laughter and whispering before roping the prince into a number of her skits. 
William laughed along as he was forced to shout out Hart's catchphrase "such fun!" when on command and jumped out of chair to imitate a galloping horse, much to the audiences amusement. 
The future King of England…….galloping! ???????? #RoyalVarietyPerformance #miranda #PrinceWilliam pic.twitter.com/M0Y68phMZH

— Sharon Forbes (@BlondeMzungu) December 19, 2017
Ad. Article continues below.
His horsey antics were immediately praised on social media channels, many happy that he had been such a good sport about the whole thing. They took to Twitter to heap their admiration on the Prince.
Prince William is such a good sport #gallop #RoyalVarietyPerformance

— Billy Bradley (@BillyBradley) December 19, 2017
I just adore our future king of England!!!! #RoyalVarietyPerformance #Gallop #SuchFun

— Anthony West (@anthonywestBB) December 19, 2017
Ad. Article continues below.
@mermhart HRH Duke of Cambridge is such a good sport. Well done Sir. #RoyalVarietyPerformance #gallop

— Sarah Waite (@SarahJayneWaite) December 19, 2017
Earlier images of Prince William and the Duchess of Cambridge attending the event, both impeccably dressed.
The Duchess of Cambridge shone as she entered the venue in a shimmering blue ballgown showing off a hint of her growing baby bump. 
Ad. Article continues below.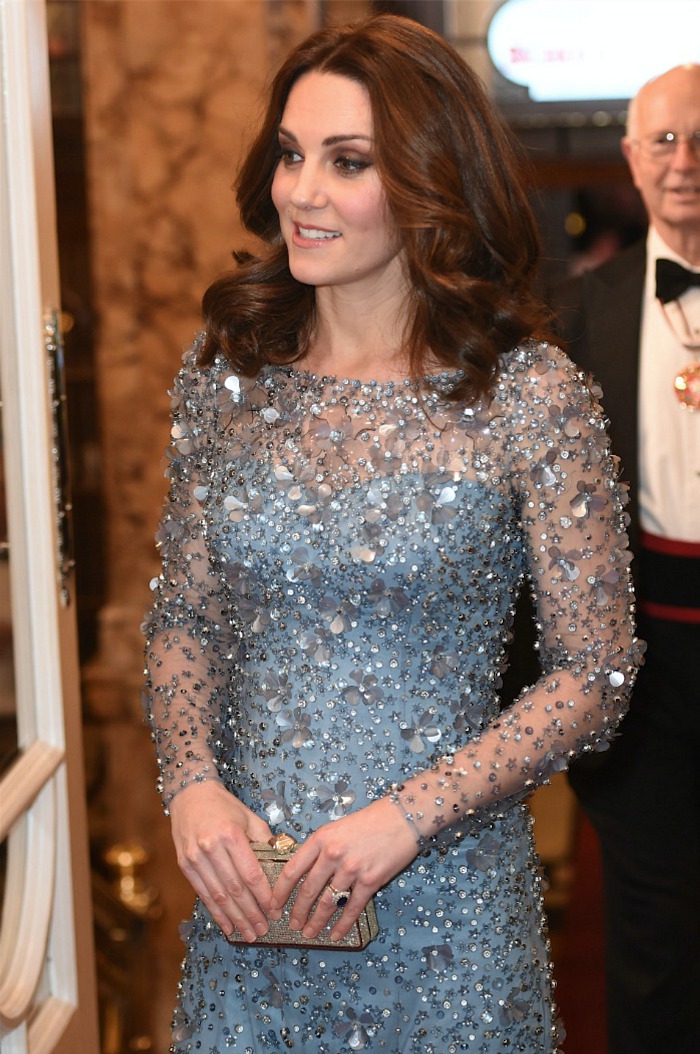 Read More: Catherine shows off baby bump in glittering ball gown
The Royal Variety Performance will air on ITV in Britain on Tuesday night. 
What do you think of Prince William's performance in the show? Have you ever had to participate in a family event that you didn't want to?