Prince Philip hospitalised just before the Queen's historic speech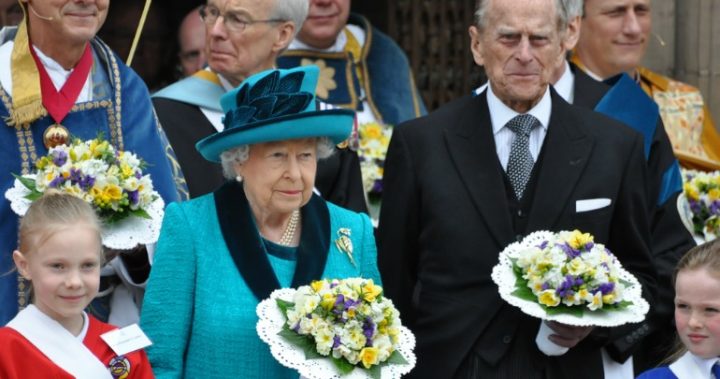 The Duke of Edinburgh has been admitted to hospital for treatment for an infection, forcing him to miss the Queen's historic Brexit speech.
A Buckingham Palace spokesman told the press that Philip's hospitalisation was a "precautionary measure", and that the infection had been brought about by a pre-existing condition.
While the news about the 96-year-old was met with concern, the spokesman made assurances that the Duke is in "good spirits".
Speculations about Prince Philip's health arose earlier this year, when the Duke of Edinburgh announced that he would retire from public life.
"Prince Philip will attend previously scheduled engagements between now and August both individually and accompanying the Queen," last month's official statement read. "Thereafter, the Duke will not be accepting new invitations for visits and engagements."
Ad. Article continues below.
Philip's decision to step away from public engagements had "the full support of the Queen", the statement said.
Philip was reportedly disappointed about missing the state opening of parliament and the second day of Royal Ascot. For the Queen, though, it was business as usual, while she was "being kept informed" about her husband's condition.
Prince Charles took his father's place at the state opening of parliament, where the Queen delivered her speech in everyday dress rather than the traditional royal robes and arrived by car rather than carriage.
The Queen's speech in parliament outlined the legislative program for the government, with an emphasis on Brexit and counter-terrorism strategies. The monarch unveiled eight bills related to the Brexit, including one large one that will introduce new laws on trade and immigration for when Britain exits the European Union.
The impending visit from United States president Donald Trump was noticeably not on the agenda, which resulted in speculation that his visit to the United Kingdom would be delayed.
Ad. Article continues below.
After the speech, the Queen changed into a vibrant yellow ensemble and was accompanied to the second day of Royal Ascot by Prince Charles and his wife Camilla, Duchess of Cornwall, as well as Princess Anne.
The Queen's sunny disposition during the engagement seems an assurance that Philip's condition is not serious at this stage.
What do you think of the Queen's social schedule? Should she have skipped Royal Ascot while Philip is in hospital?