Prince of Penzance's return confirms Michelle Payne's disappointment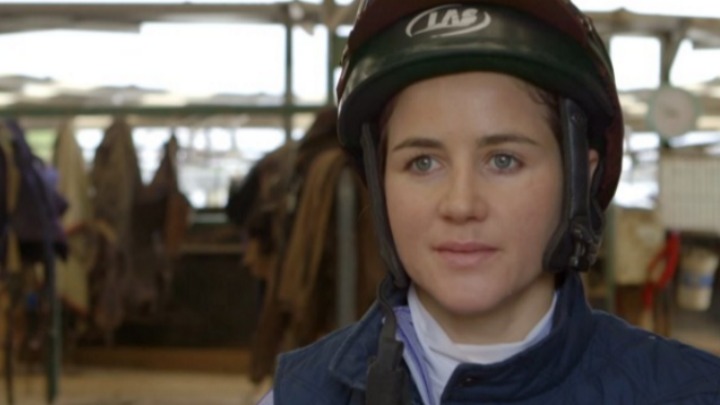 Michelle Payne was understandably upset when she discovered she wouldn't be riding Prince Of Penzance in the Memsie Stakes on August 29 at Caulfield.
But now that the 2016 Melbourne Cup entries have been announced with Prince of Penzance back for another crack, the heartbreak becomes real for Payne.
Michelle Payne who rode Prince Of Penzance to a Melbourne Cup win in 2015 have not been listed as the jockey.
Managing-owner John Richards said the horse's owners were only thinking of Payne's best interests.
"She's had medical advice not to ride again, which she's chosen to ignore," Richards said. "Her friends and family have also told her not to ride. We've taken these things into account. We've always had the best interests of ­Michelle at heart.
Ad. Article continues below.
Recently, Michelle's father Paddy Payne Sr said he was "very surprised that they've taken her off". "Is that how you treat a Melbourne Cup-winning jockey?" he asked.
"They could have given her a few more weeks. She's keen and riding and working very hard."
Previously, Payne said that she does not want to give up and in fact has been doing everything she can to get back into the saddle. Some sports fans warn that Payne could surprise everyone by riding another horse but nothing has been confirmed so far.
Defending champion Prince of Penzance and German-trained 2014 winner Protectionist are among the 124 entries taken today for the 2016 Melbourne Cup.
Ballarat horseman Darren Weir, Prince of Penzance's trainer, has 11 entrants in total, while Irish trainer Aidan O'Brien has seven, including Ascot Gold Cup winner Order Of St George.
Do you have any advice for Payne?