Prince Harry's stern warning "This is not a game"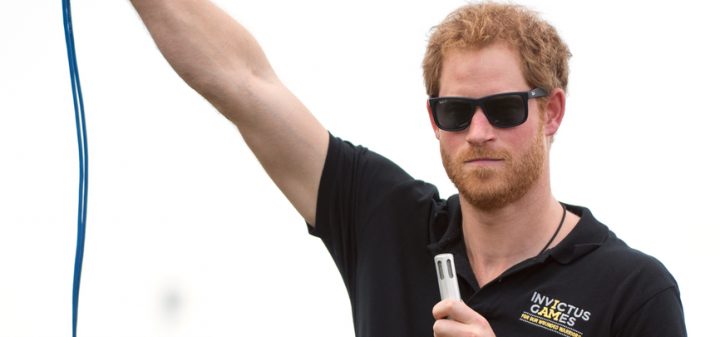 This week there has been a lot of speculation into the relationship status of Prince Harry and American actress Meghan Markle. The speculation has been ended by a rare press release from Kensington Palace and it's clear that Harry is less than thrilled with the way the situation has been covered.
The statement confirms that the pair are dating, but the most serious matter is how the press and social media have been targeting her. The statement reads, "His girlfriend Meghan Markle has been subject to a wave of abuse and harassment. Some of this has been very public — the smear on the front page of a national newspaper; the racial undertones of comment pieces; and the outright sexism and racism of social media trolls and web article comments".
The statement paints a horrific view of what Meghan has been experiencing with it stating, "Some of it has been hidden from the public — the nightly legal battles to keep defamatory stories out of the papers; her mother having to struggle past photographers to get to her front door."
Some of the more racially insensitive comments point to Meghan's being bi-racial as her mother is African-American and her father is Caucasian. The Daily Mail used the headline "Harry's girl is (almost) straight outta Compton," alluding to the fact.
While Meghan is in Canada filming her US hit show Suits, Harry is unable to help with the harassment she is being inflicted with. The statement reads that Harry is "worried about Ms Markle's safety and is deeply disappointed that he has not been able to protect her."
Ad. Article continues below.
With all the struggle that couples have to go through the first few months of being together can't be anything like it is to be in a relationship with a royal. Here's hoping that they get the peace that they are after.
Kensington Palace has issued a statement this morning about the harassment currently being experienced by Meghan Markle and her family. pic.twitter.com/EuFZ4fmUIj

— Kensington Palace (@KensingtonRoyal) November 8, 2016
Feature image by Mr Pics / Shutterstock.com