Prince Harry's royal tour to exotic location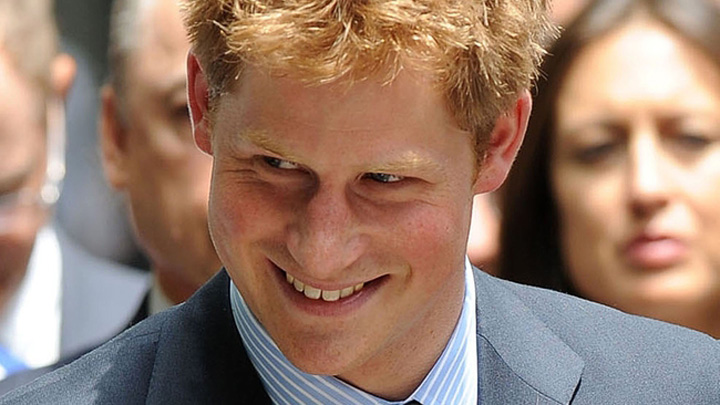 Prince Harry is no stranger to world travel, and now he's about to add a few more stamps to his passport.
He's headed for the sun, sand and surf, but before you get excited – he's not coming to Australia.
Instead, he's embarking on a royal visit to the Caribbean on behalf of the Queen.
Read more: Prince Harry's message to Usain Bolt is a cheeky one
The Prince will return to Barbados to celebrate the island nation's 50th anniversary of independence.
Ad. Article continues below.
It's been six years since Prince Harry visit Barbados and his last trip made headlines around the world.
At a Haiti benefit concert he danced the calypso on stage to raise money.
Barbados was also one of the last places Princess Diana took Prince Harry and his brother Prince William on a family holiday.
Read more: Prince Harry shares his regrets about Diana's death
Ad. Article continues below.
While there's no mention of dancing in the official announcement from Kensington Palace, Prince Harry will have a busy schedule.
His seven-leg tour will also see him visit Antigua and Barbuda, Grenada, Guyana, St Kitts and Nevis, St Lucia and St Vincent and the Grenadines for the first time.
In Guyana he will celebrate the 50th anniversary of the country's independence, while his schedule in Antigua and Barbuda includes the 35th anniversary of independence.
Read more: Playful Prince Harry shows he's a natural with kids
Britain's High Commissioner to Guyana Greg Quinn said in a statement that he was happy the visit would take place.
Ad. Article continues below.
"It gives me great pleasure to be able to confirm that Prince Harry will be visiting Guyana later this year," he said.
"This will be the first visit by a member of the Royal Family since 2004 and comes, of course, in the year of Guyana's 50th anniversary of Independence. "
The tour is set to begin in the coming months, with Kensington Palace only stating it would occur in the late autumn (our spring).
Prince Harry's tour will fall around the same time as Prince William and Dutchess Katherine's tour of Canada.
Are you pleased to see Prince Harry out and about on tour?