Prince Harry thrills a group of young girls in Barbados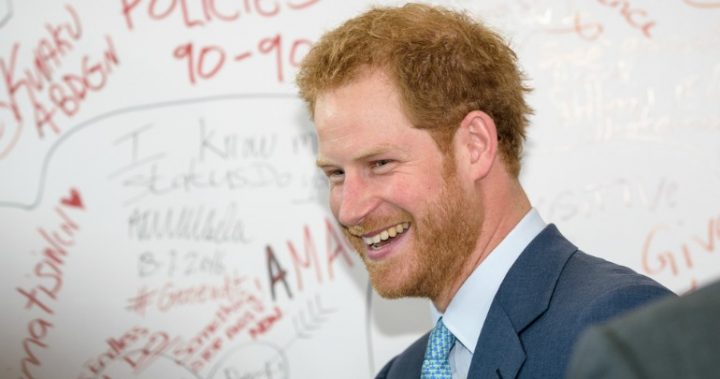 Prince Harry has been having a right royal time on his official tour of the Caribbean, getting out into nature and busting a move with local dancers and musicians.
It looks like the fun isn't over yet with Harry brightening the day of a young group of sick children at the Queen Elizabeth Hospital in Bridgetown.
Harry was at his mischievous best as he went from bed to bed saying hello to the young boys and girls and doing all he could to put a smile on their faces.
Later he was seen entertaining a gaggle on girls by playing a quick game of tag before he left the building.
Ad. Article continues below.
Never one to say no to a quit cuddle, Harry couldn't help cooing over a little baby in his mother's arms and even gave one young fan in his hospital bed a big hug before he left.
Harry seems to be thoroughly enjoying his time in the Caribbean and has been able to see a whole lot of the region since arriving. As one of the more adventurous royals, he hasn't shied away from getting his hands dirty joining in on the release of hundreds of baby turtles into the ocean and learning all about the local climate.
Ad. Article continues below.
After leaving the hospital, Harry headed over to an offical event to celebrate Barbados' 50 years of Independence, where he gave a quick speech to kick things off.
"Good evening Barbados!" he said.
"I am honoured to be representing my grandmother The Queen as we celebrate the historic milestone of 50 years of independence of this nation. Her Majesty visited your beautiful country on the eve of independence in early 1966. The people of Barbados have held a special place in her heart ever since.
"You are a remarkable nation and I have no doubt that you have a remarkable future ahead.
Ad. Article continues below.
"Thank you. Have a great night!"
Harry will head back home soon, with some speculating he will swing by America as it's so close by to see his girlfriend Meghan Markle before Christmas.
Are you a fan of Prince Harry? Do you think he genuinely enjoys being out on royal duty?