Prince Harry stands up against British military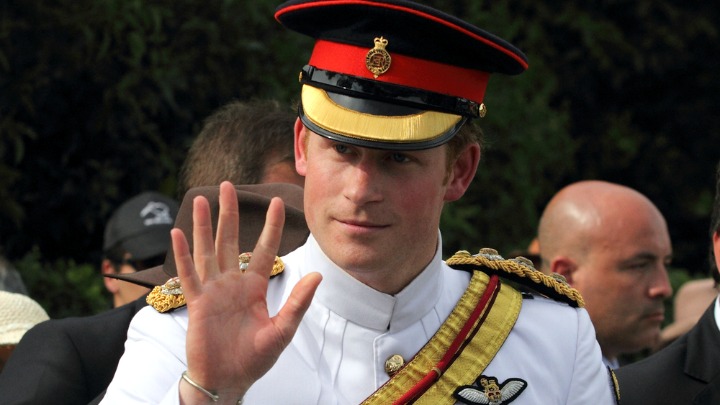 In Britain, the Elizabeth Cross is awarded to the family of a member of the armed forces who has lost their life while serving their country, but as of yet, no award exists even though there are thousands of British soldiers who are now thought to be living with both physical and mental scars as a result of the consequences of the recent wars in Iraq and Afghanistan.
Now, Prince Harry who has been a prominent campaigner to support injured soldiers, has called for a new honour to be created for members of the armed forces who have been injured while fighting.
A military personnel said, "Prince Harry is a huge ambassador for the wounded and feels it is hard to understand why there is no recognition for the wounded.
"The pace of fighting in Iraq and Afghanistan heightened every week and field hospitals like the one in Camp Bastion, Helmand Province, worked at a furious pace.
"But Harry has been saying for some time that the wounded need to have their sacrifice and suffering recognised.
Ad. Article continues below.
"To be wounded fighting is a big deal and it would be a huge honour to receive such a medal as a symbol of gratitude from Britain and Prince Harry knows that.
"In the past whenever the subject of a Purple Heart-style medal for British troops comes up military commanders have dismissed it as not British.
"But that sentiment now looks outdated and inappropriate."
Kensington Palace refused to comment on Harry's plea today, reports Daily Mail.
The prince, a former Apache helicopter pilot who served in Afghanistan, started his military career at the prestigious Sandhurst college in Camberley, Surrey, in 2005.
Ad. Article continues below.
He has served twice on the front line in Afghanistan, first sent out as a forward air controller in 2007 after his wish to serve in the infantry was deemed too dangerous to both himself and his men. Unfortunately, he was forced to return early from the posting when a foreign website broke the news blackout on his deployment.
Harry then retrained with the Army Air Corps and was picked to fly the Apache attack helicopter.
He returned to Afghanistan in 2012 and since leaving his 1o-year career in the Army, Harry has helped set up the Invictus Games which has helped a number of soldiers who have been injured in the line of duty to exhibit their strengths and compete against each other.
Army chiefs are thought to have refused to issue a Purple Heart-style award for wounded soldiers as they said it was 'un-British."
Do you support Harry's plea?