Prince Harry shocks staff at Perth burger bar...and you won't believe what he ordered!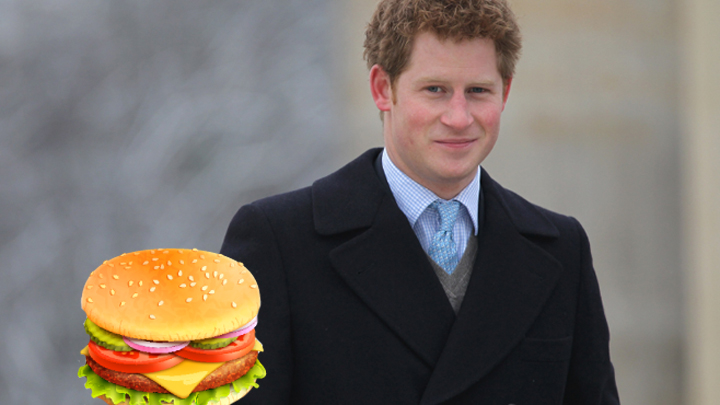 Prince Harry has been spotted dining out in Perth for the second night in a row, delighting staff who did not initially recognise him.
Currently training with the Special Air Service Regiment at Campbell Barracks in Swanbourne, Harry will then visit Sydney before leaving Australia for an official tour of New Zealand on May 9.
Hilariously, Prince Harry innocently ordered a burger that has a nod to his great-great-great-great-grandmother, Queen Victoria. The menu says QVB but it is the initials of the late British monarch.
ABC reports the prince visited Flipside in North Fremantle at 7:30pm on Thursday and ordered the burger.
Waitress Hannah Wadsworth said staff were shocked, "I thought at first, 'that guy looks like Prince Harry'. It was funny seeing him here," she told ABC.
Ad. Article continues below.
She asked for a name for the order and he politely replied, "Harry". It was then they were sure it was the prince himself.
"He was really nice. Quiet but friendly," Ms Wadsworth said.
She then told him what QVB stood for and he chuckled at his coincidental burger choice.
Locals who spotted Prince Harry on Wednesday night left him alone to enjoy one of his last nights in the area.
Ever the gentlemen, Harry left a generous tip at the bar he visited a few nights ago.
Ad. Article continues below.
Harry, like the rest of us, is keenly awaiting news of whether he'll be uncle for the second time to a baby boy or girl.
Share your thoughts below.