Prince Harry shares photos of his work with elephants in Africa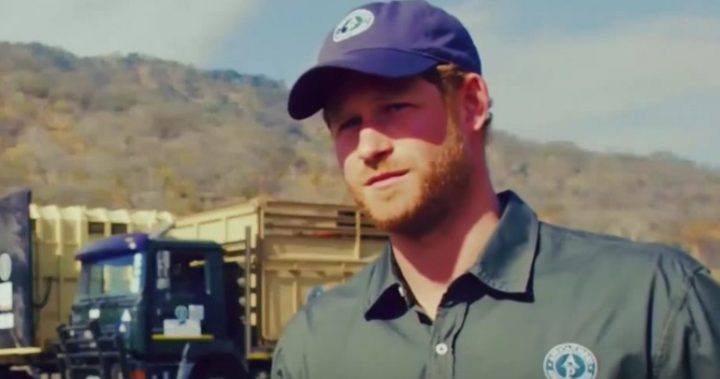 You've heard of Prince Harry's many charities and causes.
Now he's added elephant conservation to the list, working with organisations in Africa to save a population of the magnificent animals.
Kensington Palace has released photos and video of the prince's work with elephants in Malawi.
Prince Harry was part of a mammoth effort in July and August this year to move 500 elephants to a nature reserve as part of the 500 elephants initiative.
Ad. Article continues below.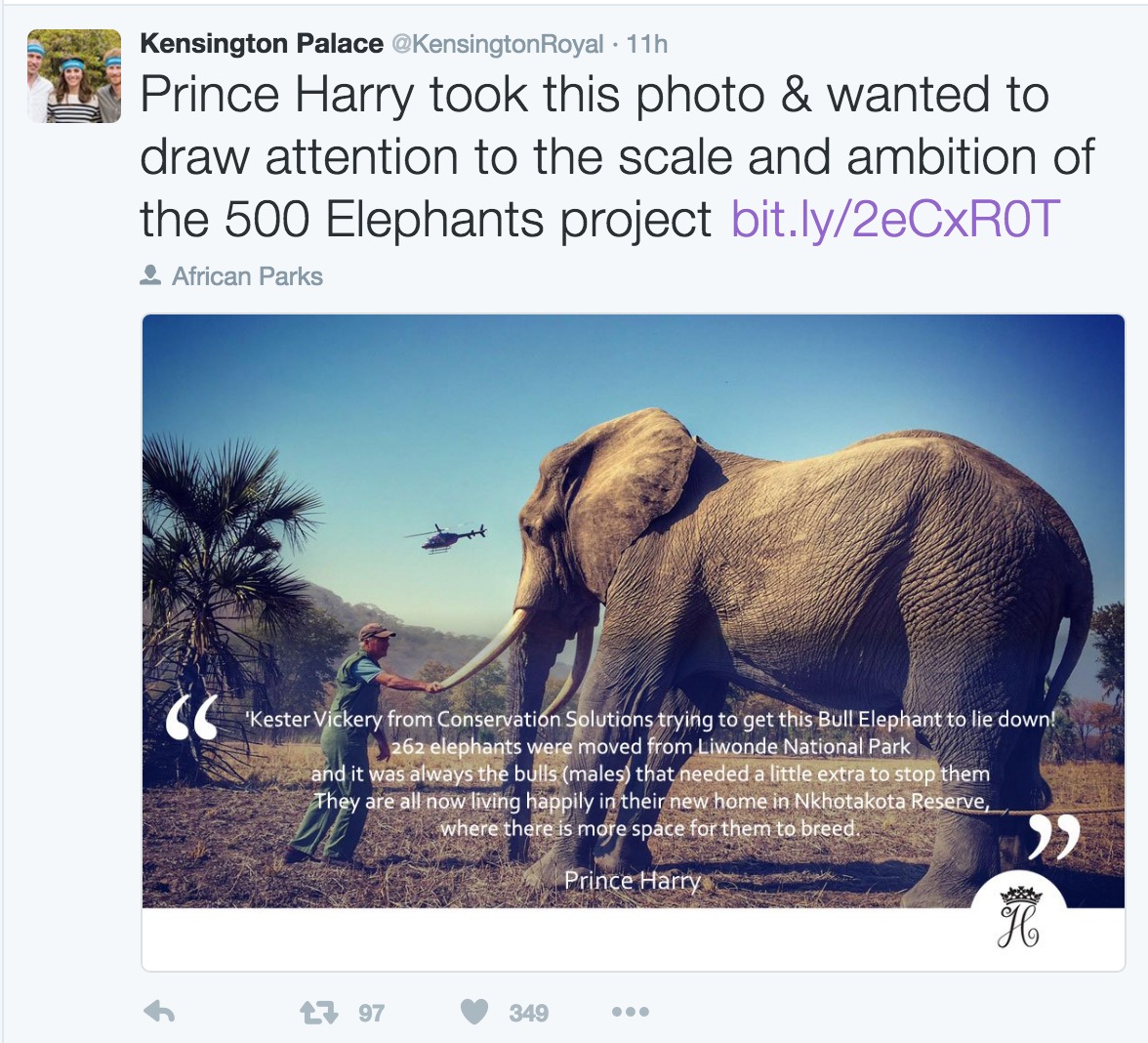 The stunning photos and video show the prince rolling up his sleeves and helping out the team as they tracked down, tranquilised and relocated the elephants.
Prince Harry said the initiative was the "most efficient and least invasive way of doing it."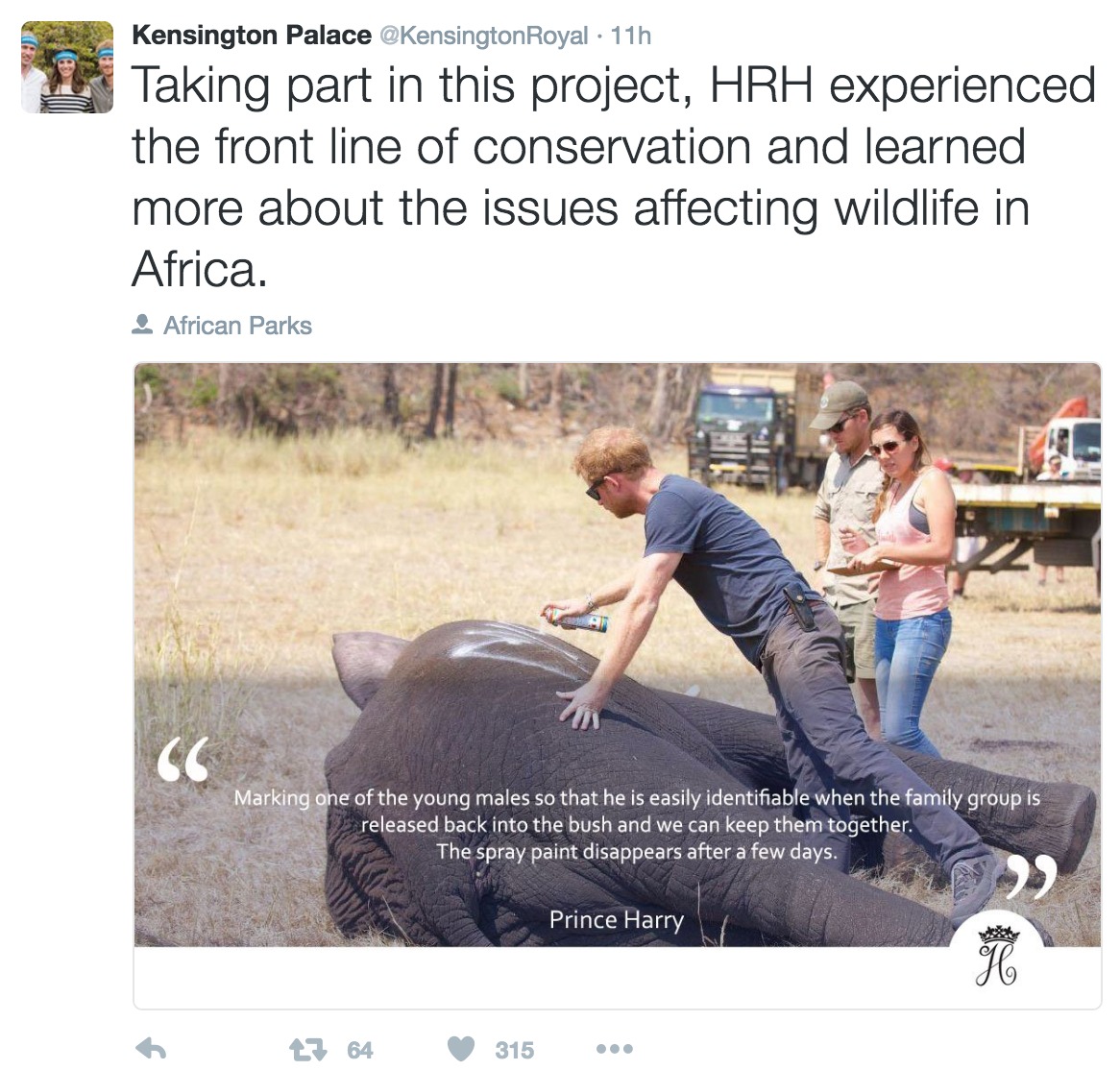 The initiative has been described as one of the most ambitious projects in wildlife history
"The elephants are being moved to reduce pressure on the habitat and alleviate human wildlife conflict while helping to repopulate the local herd in their new home," a Kensington Palace statement read.
Ad. Article continues below.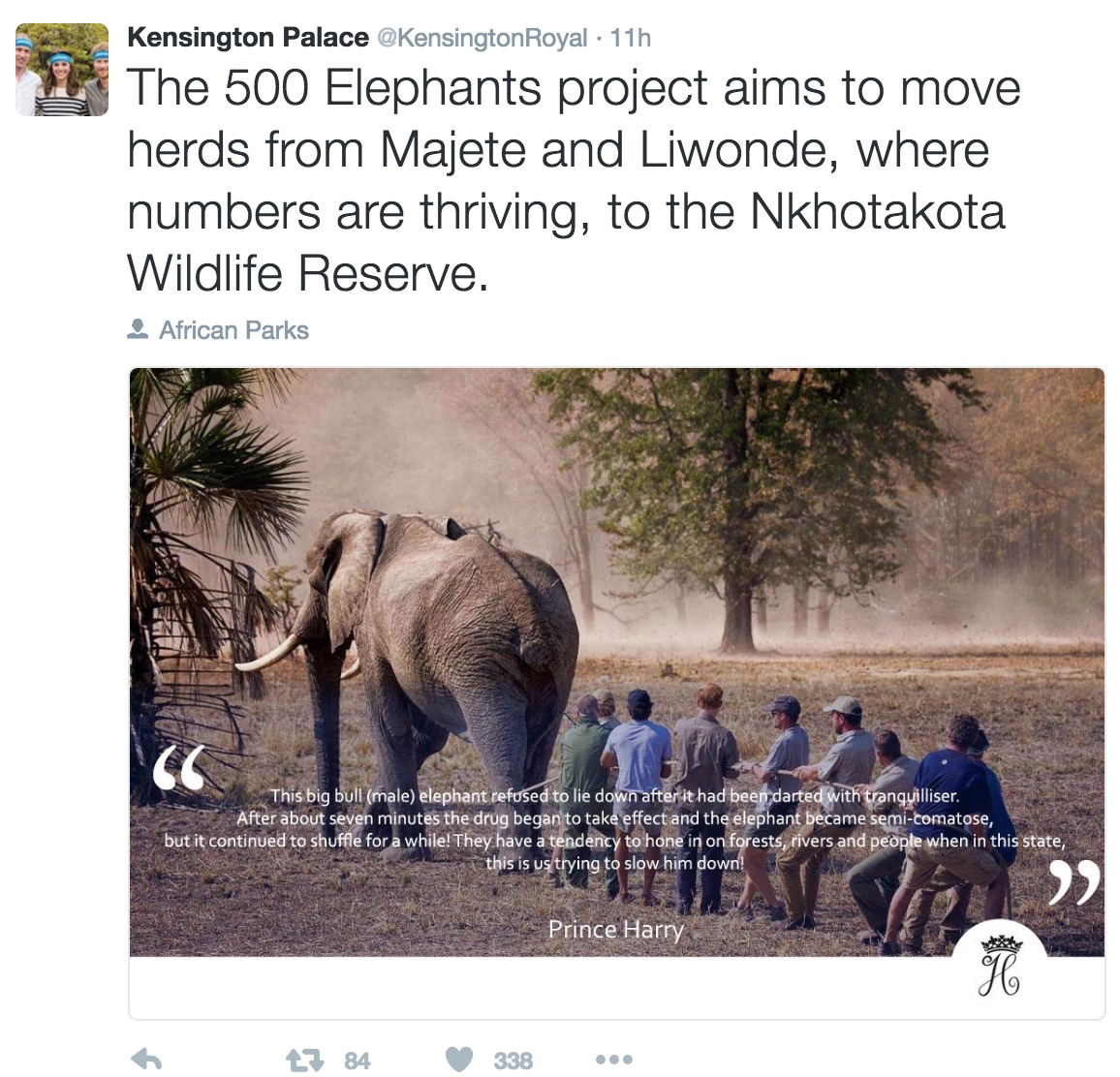 In one of the photos shared by the prince, he is seen working with a group of conservationists to 'slow down' an elephant after it was tranquilised.
"After about seven minutes the drug began to take effect and the elephant became semi-conscious, but it continued to shuffle for awhile!," he wrote.
"They have a tendency to hone in on forests, rivers and people when in this state. Here we are trying to slow him down!"
Both Princes Harry and William have done extensive charity work in Africa, a place where their late mother Princess Diana also did a lot of charity work.
Do you enjoy seeing the charity efforts of the young royals?