Prince Harry saving lives in Africa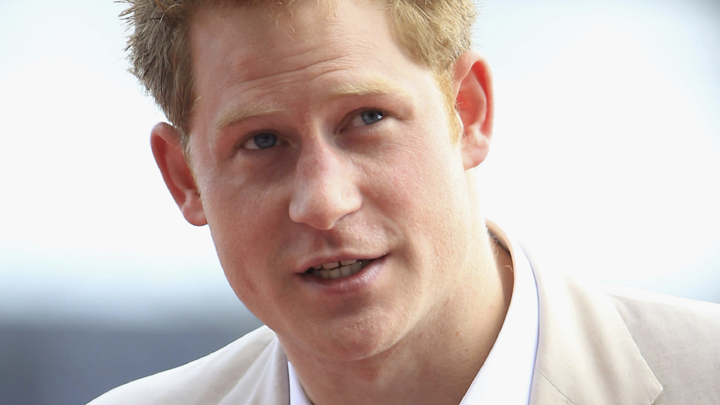 Prince Harry has just begun a three-month stint in Africa, helping in animal conservation and meeting local tribes, learning of their work to protect their environment. It is this important work that will keep him from attending Princess Charlotte's christening on Monday.
His time and care will be given in the Kunene region in north-west Namibia, before he travels on to Botswana and South Africa.
The prince will spend three weeks of his time in Namibia with Dr Peter Morkel, a veterinarian who works to battle threats to endangered species.
Prince Harry said, "For me, it's three months of hard grafting, working with animals. To actually get the chance to embed myself with the top vet in southern Africa, travel with him for three weeks and every job he gets called up to do. That's like my dream."
This stint will also likely see Harry get in a little flying, with a helicopter being one of the tools of Dr Morkel's work.
Ad. Article continues below.
He will also spend time with Africa Conservation Director of The Nature Conservancy, and learning its work in saving rhinos and desert elephants.
"Black rhinos are being pushed to extinction by the illegal trade in rhino horn. Across Africa, rangers are outnumbered and outgunned by poachers." said Africa Conservation Director of The Nature Conservancy, Matt Brown.
"We're grateful that Prince Harry is bringing attention to this critically endangered species, and to this organisation that's very worthy of support."
This is all part of the Royal Family tradition of being closely associated to countries in Africa. His grandmother Queen Elizabeth was in Kenya when she learned that she was to become Queen, and it was also in Kenya that Prince William,proposed to his then-girlfriend, Kate Middleton.
Prince Harry, his brother Prince William, and father Prince Charles are all staunch advocates for animal conservation and rights. He is an ambassador for United for Wildlife, a charity that looking to push toward a global movement for change, an organisation started by himself, Prince Charles, and Camilla, Duchess of Cornwall.
Ad. Article continues below.
His mother, Diana, Princess of Wales was also a caring and hard working ambassador for causes that were dear to her.
Prince Harry will return home in September.
What do you think – more important than attending a christening? Do you like that Harry is continuing the tradition in his family of doing real help, out in the field, rather than simply attending events and making speeches?