Prince Harry: Crocodile Hunter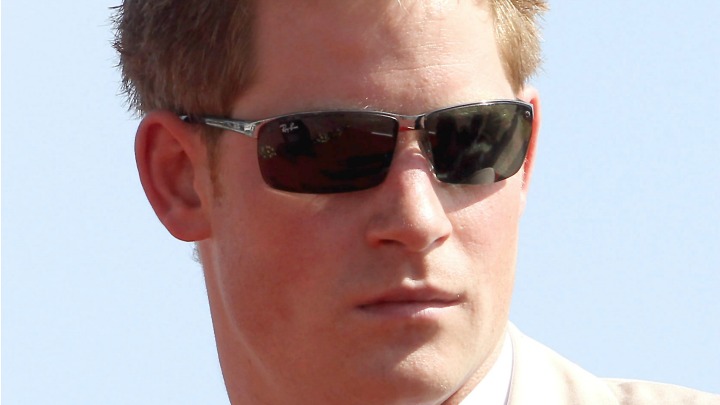 It seems Australia's favourite prince picked up a new skill while Down Under: manhandling crocodiles. In photos released by Northern Territory Parks & Wildlife over the weekend, Prince Harry can be seem astride a 3.1 metre saltie with a great big grin on his face.
The fifth in line to the throne was invited the assist the Crocodile Management Team in the removal of a large crocodile in a top-secret mission last month.
Ad. Article continues below.
"Territory rangers are the best in the world in crocodile management and it is a true reflection of their excellent reputation that they were trusted to give Prince Harry such a hands-on experience," said the Minister for Parks and Wildlife, Bess Price, who admitted she was "thrilled" to be offered a royal hand. 
The three-metre saltwater crocodile was caught in a trap in Darwin Harbour. Wildlife Ranger Erin Britton said Prince Harry had no issues getting hands-on with the large crocodile, staying close to the action and helping to pull it into the boat.
"There's no doubt he enjoyed the experience, taking plenty of photos with a huge smile. He was very appreciative to the croc team for the opportunity to do something a bit different. He's a real sweetie," says Ms Britton on the NT Parks & Wildlife Facebook page.
Senior Wildlife Ranger, Tom Nichols, said Prince Harry showed a keen interest in the roles of the rangers. "He seemed to have a great time and was relaxed and obviously has a great sense of humour," Mr Nichols said.
Ad. Article continues below.
"Prince Harry managed to speak to all members of the crocodile team during the time he spent with us and he appeared to be a nice bloke".
He may not be Steve Irwin, but does Harry have what it takes?" "He'd make a great croc catcher. He responded to directions when catching the croc, helped pull it into the boat, and did a great job," Mrs Britton said.
The mission is sure to leave a lasting impression on the Prince, who has now left New Zealand and returned to the UK. One of his first duties was attending the Chelsea Flower Show, but we imagine his heart was still here in Australia, hauling in crocs.
Is there anything the man can't do? What was your favourite Prince Harry moment?