Prince Harry and Meghan Markle looked loved up on romantic night out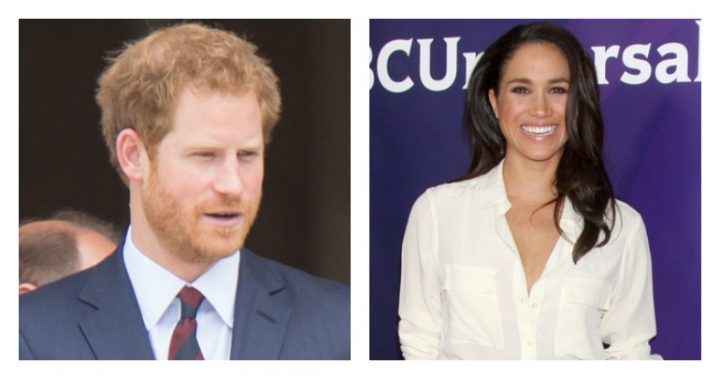 It appears Prince Harry and Meghan Markle are enjoying every moment they have together, stepping out hand in hand for a romantic dinner at an upmarket restaurant in London overnight.
The young couple were seen smiling as they made their way into the restaurant together, seeming much more at ease about appearing in public together than they ever have before.
After spending the past few years as a bachelor, it certainly is lovely to see Harry in love again!
The pair kept it casual, with Harry sporting his trademark blue beanie and Meghan rugging up against the cold in a thick black coat and boots.
Ad. Article continues below.
Understandably, the couple has largely kept their relationship under wraps, but now that Meghan has reportedly met most of the royal family they seem more relaxed about being pictured together out and about.
Harry has been keeping busy with plenty of charity work all year, so no doubt was feeling very lucky to be able to enjoy a nice night out with his girlfriend.
Meanwhile, Meghan has had some charity work of her own over the past few weeks, taking a special trip to India as part of her role with World Vision Canada.
Read more: Prince Harry seen looking lovingly at photo of Diana
Ad. Article continues below.
Giving back seems to be a huge priority for the couple, who first met at a World Vision event in Toronto. Harry has made no secret of his desire to follow in his mother's footsteps and raise awareness for those suffering around the world and it appears he's found his match in Meghan who is committed to a number of charities working with young children and disadvantaged women.
The question on most people's lips now is whether or not we'll be hearing wedding bells anytime soon. While fans of the couple are already gunning for Harry to get down on one knee, it seems only fair that they enjoy their time together out of the spotlight for as long as possible before the demands of royal life set in for the both of them.
Are you happy to see Harry has found love again? Do you hope this is it for him?