Prince George leaves Canadian PM Justin Trudeau hanging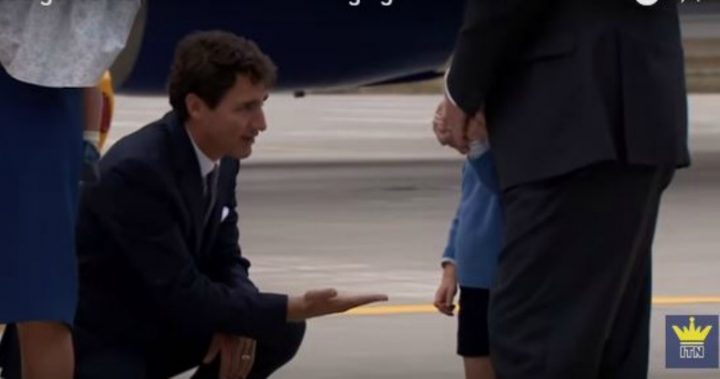 The beautiful thing about children is they don't come with instructions. They are unpredictable and therefore guaranteed to come out with some absolute clangers.
Take three-year-old Prince George for example, who is accompanying his parents, the Duke and Duchess of Cambridge, on a royal tour of Canada at the moment.
When it came to the red carpet greeting of the royals and Canadian prime minister Justin Trudeau, the young prince left the pollie hanging.
Forget about high-fives, low-fives or even a simple handshake, Prince George was having none of it.
Prince George has got no time at all for Justin Trudeau's high five https://t.co/5iMdmauA0N pic.twitter.com/KhVJc0CyQh

— BuzzFeed (@BuzzFeed) September 25, 2016
Ad. Article continues below.
While a lot of people would fall over themselves to shake hands with Trudeau, Prince George was cooler than a cucumber at that first meeting.
Having shaken the hand of United States president Barack Obama, it's understandable that Justin Trudeau might be feeling a little deflated.
The tour of Canada will also mark the first time Prince William and Catherine travel with both of their children, bringing along Princess Charlotte for her first official overseas trip.
Ad. Article continues below.
Prince George however is a seasoned overseas traveller, having been to New Zealand and then Australia in 2014.
The family will attend more than 30 engagements during their 11-day tour of Canada, and will spend some time with Justin Trudeau and his young family.
Let's hope Prince George warms up to the PM.
Who would you most like to shake hands with? How cute was Prince George's reaction?